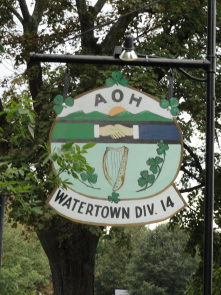 The following announcement was provided by AOH Div. 14 Club:
A night of comedy and fun will be hosted by the AOH Div. 14 Club in Watertown.
The night will feature hypnotist Derrick Watkins and comedians Jeff Koen and Paul Nardizzi.
The event will be on Friday, Sept. 10, 2021, at Hibernian Hall, 151 Watertown St., in Watertown.
Doors will open at 6:30 p.m. and the show starts at 7:30 p.m. Ticket donations are $20 per person, a table of 8 is $120.
For tickets and more information please contact Joe McCusker at 508-386-6438.