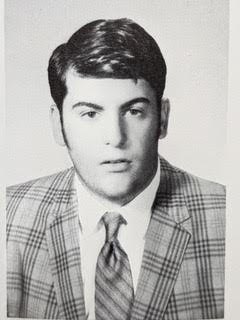 Stephen, Paul, 69 of Cumberland Rhode Island, passed away at Miriam Hospital on August 26 after a brief hospitalization. Paul grew up in Watertown, attended Watertown schools and graduated from Watertown High School in the Class of 1970.
He was an avid golfer and a member at Oakley Country Club for many years and eventually had to limit playing golf due to health issues. Growing up, he and his family closely followed Boston area sports and as season ticket holders, never missed a Bruins home game.
Paul was a devoted son who continued to visit his mother and call her daily, even during his declining health.
He was preceded in death by his father Dan Stephen. He is survived by his wife Lynn (Wells) of Cumberland, Rhode Island, his children Scout and Haley, his mother Freda Stephen of Watertown, his sister Barbara Stephen and her husband Paul Frankian and their daughter Stephanie, and many nieces, nephews and cousins across the country.
He will be remembered for his kindness and his quiet demeanor and will be missed by us all.