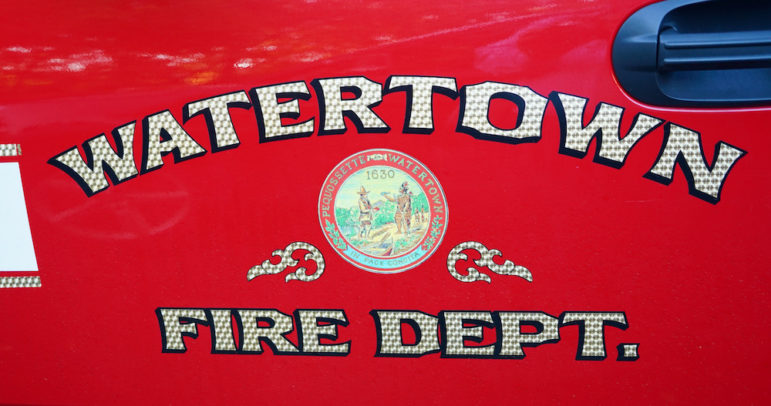 A fire started in the basement of a Watertown restaurant, and significant damage was done by the two-alarm blaze.
A fire alarm rang at Jana Grill & Bakery, at the corner of Watertown and Galen streets, at 10:18 p.m. on Aug. 30. The Watertown Fire Department arrived about 10:30 p.m. and smoke was found in the basement.
Watertown Engine 1 and Ladder 1 responded to the first alarm. The call went out for Engine 3, Ladder 2 and Medic 1 to be dispatched to the scene when the smoke was spotted. Deputy Fire Chief Tom McManus ordered a second alarm at 10:41 p.m., and Watertown Engine 2 and Newton Engine 4 responded.
"The fire was quickly extinguished and held to one area of the basement," according to a post on the Watertown Fire Department's Instagram account.
There were no injuries during the fire. The restaurant, which is in the spot formerly occupied by Athens Pizza, was closed when the fire occurred.

The fire caused an estimated $50,000 in damages, and the Watertown Fire officials said, it is unknown when the restaurant will be able to reopen.
"Most damage occurred in the basement area which is where the fire started. First floor had smoke damage," the WFD report said.
The cause of the fire remains "Under Investigation by Massachusetts State Fire Marshal's office and Watertown Fire Department" the WFD fire report said, and it "Appears to be accidental at this time."
The Fire Department thanked the Watertown Police and Department of Public Works (DPW) for assistance keeping the area safe during the incident. The WFD was also assisted by other area departments, both on the scene and covering Watertown's fire stations.
"We would like to thank our mutual aid partners: Newton, Waltham, Belmont and Cambridge," the Instagram post said. "We also would like to thank PRO EMS for providing medical standby and A10 for their rehab support."