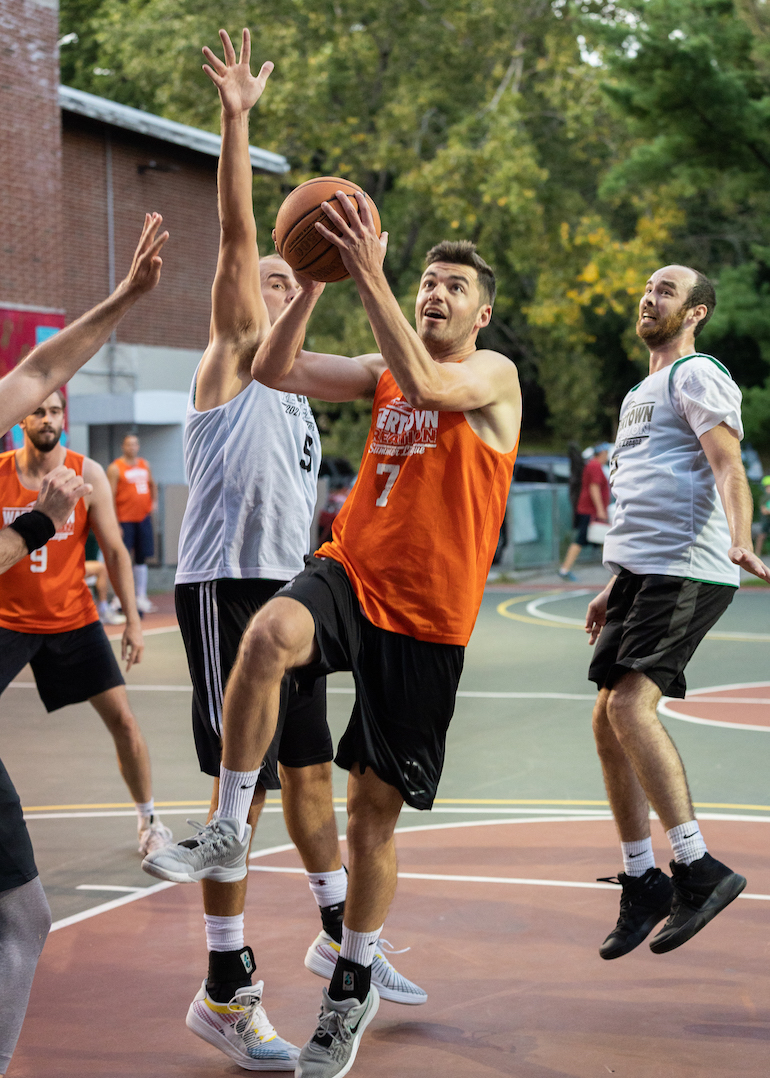 The Watertown Summer Basketball League wrapped up for the year with a two game sweep by the 2021 champions. See the game report provided by the Watertown Recreation Department, below.
The Summer of 2021 will go down as an unusual year for the Watertown Recreation Department's Men's Summer Basketball League. Due to COVID concerns, the league got a late start, but fortunately there was a positive response from some of the veteran teams in the Papas Elite League.
With adjustments of a later start date, less teams (6) and less regular season games (10), league participants were ready to go and were excited to play.
Fortunately, the talent level and commitment to the league and each other was extensive and competition was fierce and exciting on any given night. Despite the additional obstacles from "Mother Nature" rain postponements in July, the playoffs began in mid-August and the intensity level and desire to bring home the Championship increased.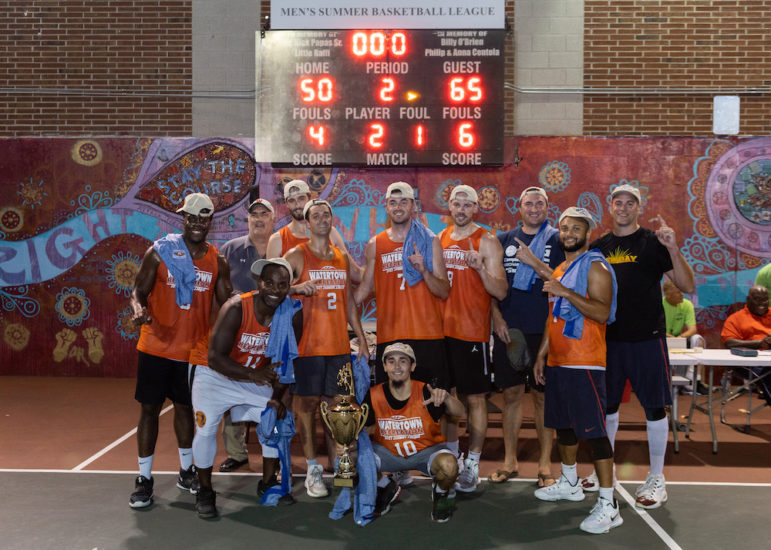 Championship Game Two: New Day defeats HBC 65-50
Game story by Lindsay Graham
The Watertown Recreation Department Men's Basketball League, Papas Division crowned a new champion last night at Saltonstall Park as New Day upended defending champion HBC, 65-50, in the second game of the best 2-3 championship series. New Day came roaring back in the second half of game one to defeat HBC in overtime by the score of 62-55.

Wasting very little time, New Day took control of the game, jumping out to a 12-0 lead utilizing their transition speed and offense from Johnny Ortiz (Amherst) and Johnny McCarthy (Amherst). However, HBC was not back down, beginning to chip away at the deficit. While New Day did a formidable job at quelling the offensive output from Greg Kelley (Yale), it opened the door for Middlebury graduate Ryan Sharry to put up 11 first half points as HBC clawed its way back to enter the halftime intermission trailing by three, 29-26.
Coming out of the break, New Day went back to what worked for them – a high-speed transition offense as they began to pull away. McCarthy added 12 points to his first half 10 points to continue to put the pressure on HBC and led all scorers with a game-high 22 points. Andre Tongo (Stonehill) chipped in with 15, while Pat Luptwoski (Saint Anselm) rounded out New Day in double figures with 11.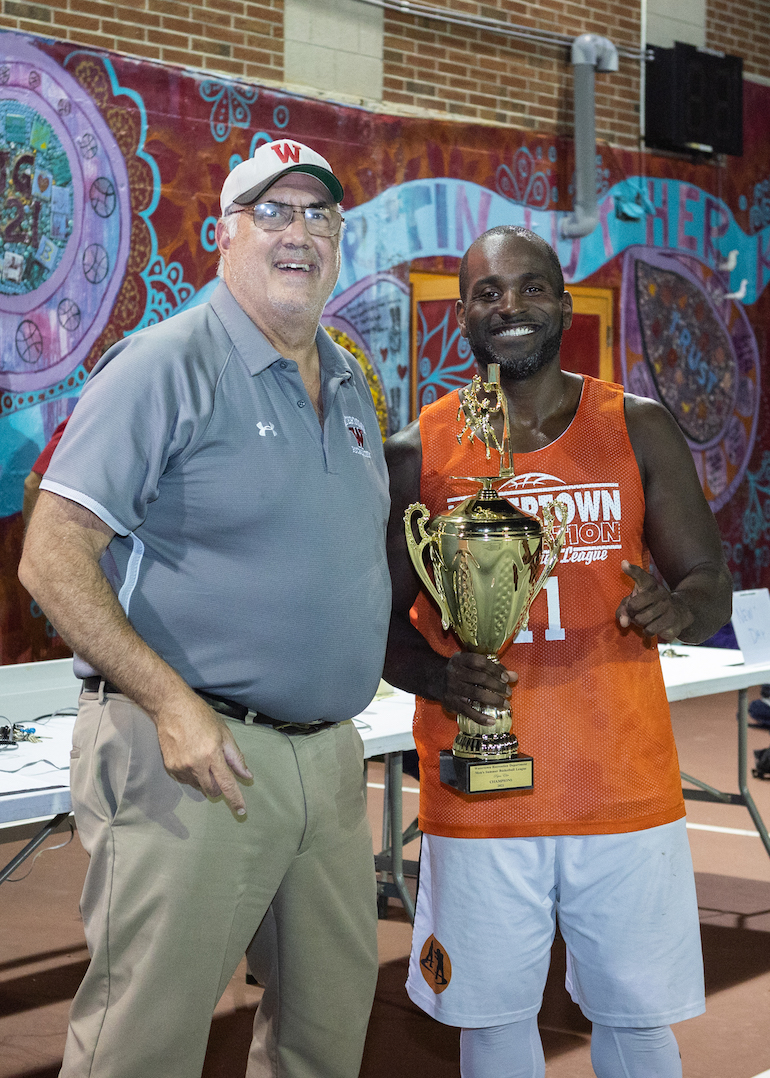 Sharry led the 2019 Elite League champions with 16 points, while Jack Loughnane (St. Anselm) was his usual self, knocking down 10 points from the outside. Kelley chipped in nine.
A tremendous end to a challenging, yet fun and exciting season, Commissioner Peter Centola was very happy with this season, considering the many challenges it faced. Special thanks to Lindsay Graham, scorekeepers, players and officials for making the season one to remember.