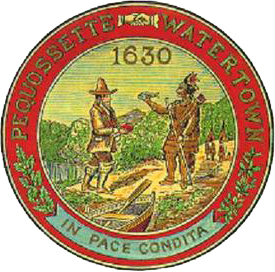 The following announcement was sent out by the Town of Watertown:
The Town of Watertown seeks to hire School Crossing Guards to work under the supervision of the Watertown Police Department.
Responsibilities include monitoring vehicle and pedestrian traffic at assigned crossings to assist school children crossing the streets, while providing for the orderly movement of traffic. Must be able to communicate effectively with school children, parents and drivers, ensure that children cross the street properly and safely.
Must be able to stand for the entire shift and to tolerate exposure to all types of weather conditions, maintain a high level of awareness, be reliable and have the ability to use judgement and work independently.

Qualifications
High School diploma (or GED). Must be available to work Monday through Friday, during the school year. Shifts are approximately one hour and there are two shifts per day. Must be able to pass a CORI/SORI background check and pre-employment physical.
See more information on the position and find out how to apply by clicking here.