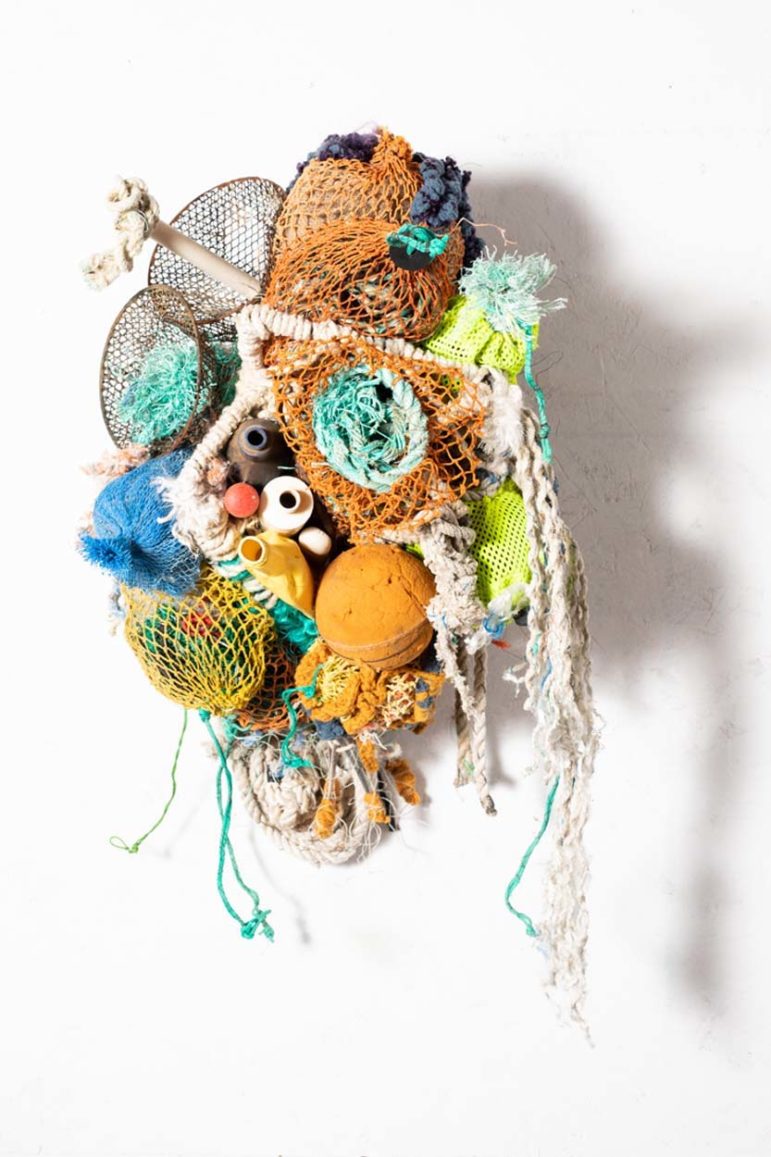 The following announcement was provided by Storefront Art Projects:
FromUpsurgeThe Environmental Showat thePEG Center for Art and Activism in Newburyport, MA,Storefront Art Projects in Watertown presents:Upsurge, toowith: Ruth Brownstein, Anne Cummings, Sarah Haskell, Michelle Lougee and Rebecca McGee Tuck.
Upsurge, toofeatures five regional multimedia artists. People across the globe produce over 300 million tons of plastic a year. Half of this plastic is used only once and then heads for the world's oceans.
Rebecca McGee Tuck collects plastic at the beach for her lyrical abstract compositions.

Michelle Lougeecrochets seacreaturesfrom single use plastic and in this show we have a bulbous tapestry made from grocery bag.
Ruth Brownsteincreates dramatic mixed media images on paper of climate nuclear and glacial disasters.
Sarah Haskellweaves a sinking house and a drowning man in large hand-dyed and embroidered panels.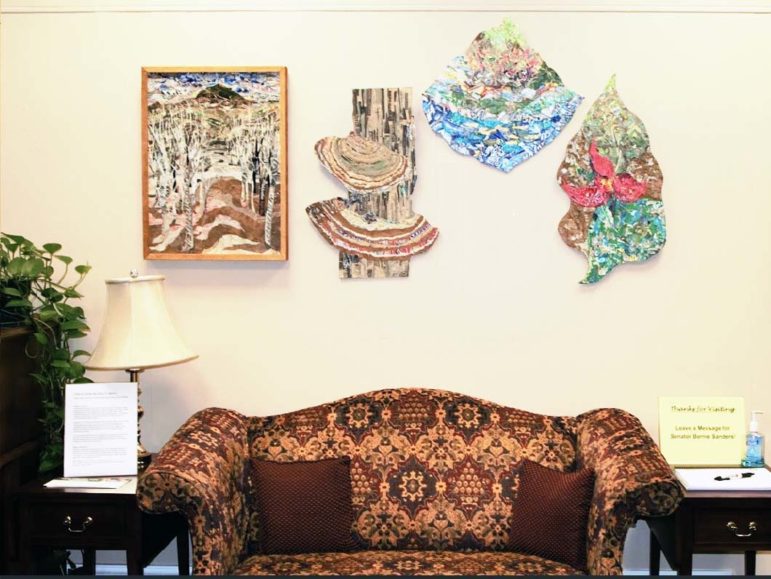 AndAnne Cummings'landscapes collaged from Vermont litter hung in Bernie Sanders' DC office during his presidential campaign.
InUpsurge, too there are some formal works and some treasures made from trash.This work is about climate change, impermanence, loss, beauty, and the harm we humans are causing our planet.
We hope you can visit Storefront Art Projects at 83 Spring St. inWatertown, MA. NOWto Nov. 27.
Artists' Reception, Thursday, Oct. 7,6-8 pm
Open Thursdays 1 – 4 and anytime by appointment www.storefrontartprojects.com