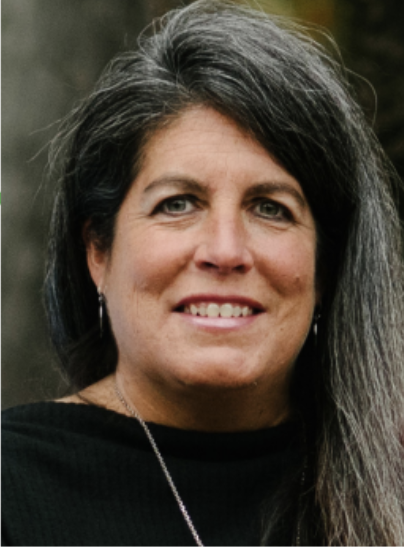 My name is Megan O'Halloran and I am excited to announce that I am running for Councilor-at-Large in the upcoming election on November 2, 2021. I ask for your consideration and support.
I have lived in Watertown my entire life and I understand what a special community Watertown is. I am fortunate enough to be raising my children in the same house that my grandparents lived in when they arrived in Watertown in the early '60s. My husband Brian Hazelwood has lived here for almost 20 years, and we have two girls: Charlotte (11) and Catherine (7).
I come from a family with strong ties to the community. My grandfather Charlie Aubin worked in the Watertown Public Schools. My mother Patricia Aubin taught at Watertown High School and was also the Head of the English Department. Some of my earliest memories are of wrapping hot dogs to sell at football games for the Gridiron Club and attending a variety of sports events, including some fantastic field hockey games.
I have worked in healthcare my entire professional life. Starting with Tufts Health Plan, I continued with Blue Cross Blue Shield of MA, and later athenahealth. Currently, I am working with a small startup healthcare organization which allows me to work from home full time. I am passionate about healthcare and providing access to all.
I have taken my personal and professional interests and have made a contribution to Watertown. As a part of the Watertown Rotary Club I was an active volunteer and helped to raise money for their various initiatives. Recently, I joined the Board of Directors for the Watertown Boys and Girls Club. A highlight of my time on the board was working on the youth of the year project. As a judge I listened and met with candidates, and I was impressed with the accomplishments of our youth. I also serve as a member of the Watertown Commission on Disability where my health care background has proven beneficial. The work of this commission is to improve the quality of life for all members of our community including those who may require certain accommodations.

Finally, like many of you, I am very active in Watertown Youth Sports. My husband coaches soccer and my girls participate in a wide variety of recreation-sponsored activities throughout the school year and summer months.
I will continue my involvement within the town, and I look forward to finding additional ways to serve my community. It would be an honor to serve as a Councilor-at-Large for the town that I have called home my entire life. I want to be a voice for our community, and this would provide me the platform to do so.
Thank you for your consideration and support.
Megan S. O'Halloran
Candidate for Councilor At-Large