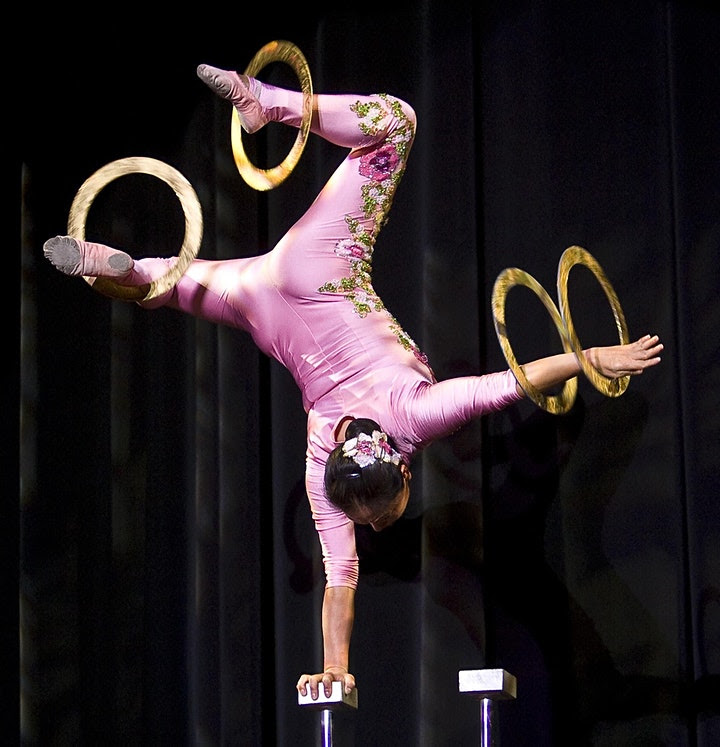 The following information was provided by the Watertown Free Public Library:
Welcome to fall!We have a full calendar of children's programs coming up includingChinese Acrobatics,Music with Matt Heaton, andBaby Story Time.Front Lawn Story Time will continue outside on Tuesdays and Thursdays at 11 AM.
Also this month,Chaya Milchtein of Mechanic Shop Femme is back by popular demandto offerA Deeper Dive Into Car Ownership. Teens will get a chance to learnSpecial Effects Makeup and Gorejust in time for Halloween.
For Children
Music with Matt Heaton
Saturday, 10/16 | 10 AM | In the Library|Matt Heaton plays kid-friendly, original folk and surf-inspired songs with a few re-worked hits. Come early and sing along!Registration required.
WFPL Presents Chinese Acrobatics
Saturday, 10/30 | 11 AM |In the Library|Li Liu performs hand balancing, plate spinning, foot juggling, and more! Educational connections are made with Chinese language and culture. Registration required.
Baby Story Time
Mondays and Wednesdays in October | 11 AM |In the Library|A Librarian will read stories and lead activities. Forbabieswho are not walking.Registrationrequired

Outdoor Story Time
Tuesdays and Thursdays |11 AM |Library Front Lawn |Join us under the big tree in front of the library forstories and songs.No registration.
Take and Make
Take and make craft bagsare now available in limited quantities on Fridays.
For Teens
Magic the Gathering
Monday, 10/18| 6 PM | Teen Room |Bringyour MtG decks and battle to win booster pack prizes. Arrive early if you'd like to trade cards!
Special Effects Makeup for Teens
Thursday10/28 | 4 PM | Teen Room |Want to up your game for the Halloween season? Interested in working with special effects make up to be an amazing zombie? Special effects and makeup artist Dani Lacasse specializes in gore, and has had the pleasure of working SFX on theatrical productions, movies, local LARPs, community centers and more. She'll give us a spooktastic, hands-on, tutorial in special effects makeup, just in time for Halloween.
For Adults
WednesdayBook Group
Wednesday, 10/6| 7 PM |Lucia Mastrangelo Room|DiscussFlorence Gordonby Brian Mortonwith WFPL's monthly book discussion group for adults.
Drop-In Tech Help
Thursdays, 10/7 and10/21 |2–4 pm | Lucia Mastrangelo Room |Computer, internet, mobile device, or e-reader problems? Bring your deviceand your questions!
Library Insiders
Friday, 10/8 | 10 AM | Watertown Savings Bank Room |Library Insiders is designed to give adults with developmental and cognitive disabilities an engaging library experience.On 10/8, we'll be watching a movie!
Eat Well Watertown: Fall Fest!
Tuesday, 10/12 | 6:30 PM | Via Zoom |Our Eat Well Facilitators have lots of tips and tricks to share about preparing healthy and delicious lunches, featuring local, seasonal produce. Co-sponsored by WFPL and Live Well Watertown. Registration required.
Mystery Lovers Group
Tuesday, 10/12 | 7 PM | via Zoom |Join us to discuss recent books, favorite authors, and anything related to the mystery genre! Registration required.
Senior CenterBook Club
Wednesday, 10/13| 9 AM | via Zoomor Trustees Room|DiscussThe Elephant Whisperer by Lawrence Anthonywith our book group co-hosted by theSenior Center!To join via Zoom, emailmkirsanova@watertown-ma.govor call (617) 972-6490.
Computer Basics
Wednesdays | 3 pm | Mastrangelo Room |New computer user? Need a refresh? We'll cover everything from email attachments to Zoom. Join one session or all three.Registration required:10/13:Hardware|10/20:Software|10/27: Internet
Social ServicesResource Sessions
10/13and10/28|5–7 PM | Study Room 3 |Need food, fuel, housing, or counseling services? We can help. Sign up for a free 30-minute session. Registration is required.
A Deeper Dive Into Car Ownership
Wednesday, 10/13 | 7 pm | Via Zoom |Want to learn more about what's going on underneath the hood of your car? Chaya Milchtein, founder of Mechanic Shop Femme, is an automotive educator, journalist, and speaker who empowers people to be more educated car owners. Her beyond-the-basics course will cover tune-ups, transmission fluid, car cleaning, and more. Registration required.
National Novel Writing Month(NaNoWriMo)
Pickup Event on 10/24 | 1–3 PM |WFPL is partnering with the MetroWest Writers Guild to help you reach your writing goal! Sign up for National Novel Writing Month atnanowrimo.org(it's free!) then pick up your NaNoWriMo goodie bag at WFPL.
See more events on the Watertown Library's event calendar by clicking here.