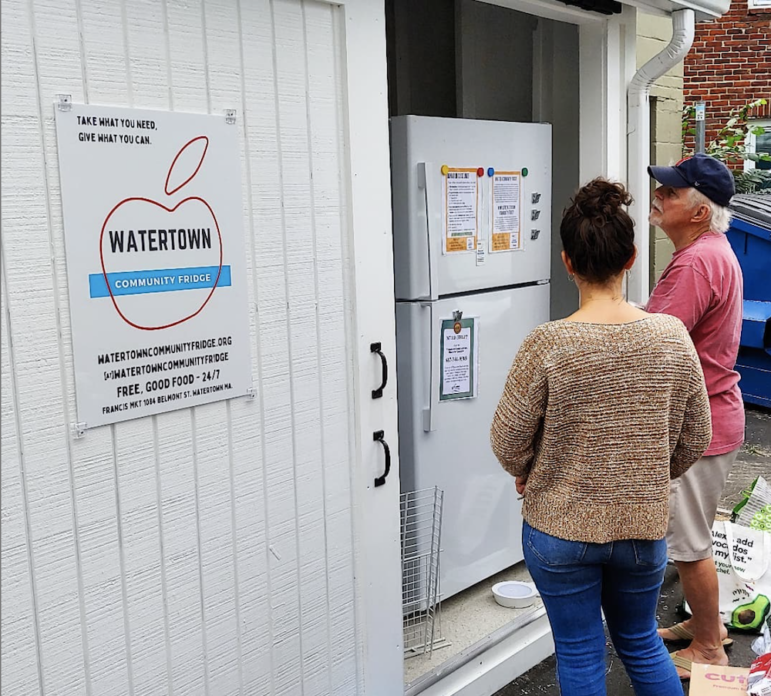 The Watertown Community Fridge officially opened this week, and people can take or leave food at the free community resource.
The fridge is located in a shed outside of Francis Market, 1084 Belmont St. in Watertown. Organizers said people have already made use of the fridge.
"Just opening a little over 48 hrs ago and we are so grateful for so many food donations from our community! Thank you all!," said a post on the Watertown Fridge Instagram page posted on Monday.
The fridge is open 24/7, and is maintained by volunteers.

Donations can be left at the fridge, too. They must meet certain guidelines, including that:
Raw meat, poultry and seafood must be packaged and stored in the freezer.
Produce must be clean and in good condition.
Prepared meals must be individually packaged and labeled with the ingredients, date the food was prepared and an estimated expiration date.
Items that will not be accepted include: medicines, alcohol, and opened, spoiled or unlabeled foods or meals.
See all the donation guidelines by clicking here.
Find out more about the Watertown Community Fridge and how to volunteer or donate by clicking here.