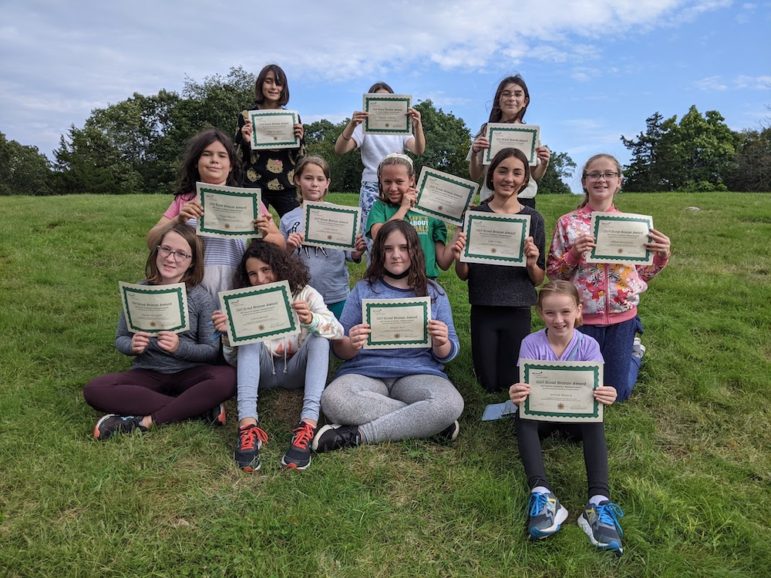 The following piece was provided by the leaders of Girl Scout Troop 82131:
Earlier this year, Girl Scout Troop 82131, made up of 12 Watertown girls (then fifth graders), teamed up to make a difference in Watertown, learn important leadership skills, and see how their seemingly small actions can make a big difference to their community. All their work together over a period of 18 months helped the girls earn the Girl Scout Bronze Award — the highest award a Junior can achieve.
In thinking about what project they wanted to take on to earn their Bronze Award, the girls discovered a shared interest in protection of water resources, and taking care of the Charles River, an important recreation and nature area in our town. The girls started by working with an all-female team of water resources engineers from VHB, a local engineering firm, to learn about water pollution and how difficult it is to "depollute" water. They collected almost 30 pounds of trash along the Charles River, recruiting family and friends to help them in this effort.
Next, they worked with the VHB engineers to learn about the science behind water filtration and built their own mini filters at home over zoom using materials provided by VHB. The troop then met with VHB in person to inspect the large-scale water filtration systems in place on the Charles River in Brighton. Finally, they worked with WCA-TV to produce a public service announcement educating the community and their peers about the importance of taking care of our natural water resources in town.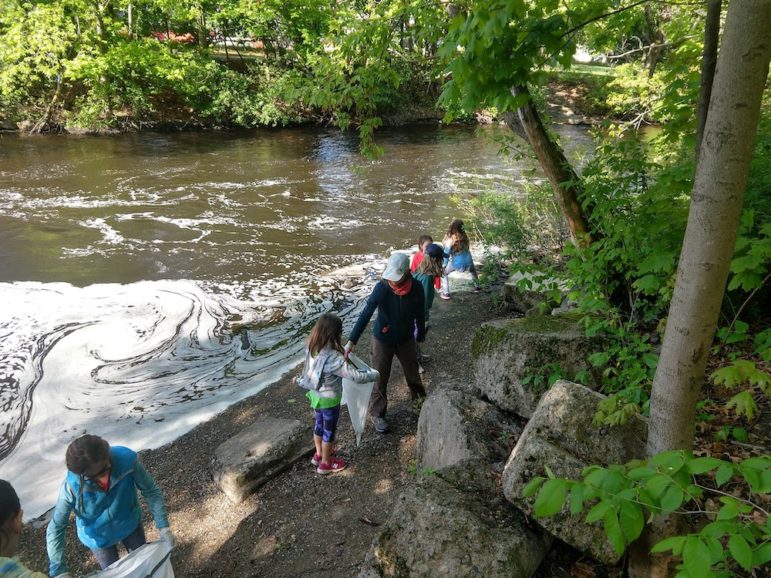 Troop leaders Lindsay Mosca and Erin Morgan stated that "we are so proud of these girls for earning this award, especially during a pandemic. When their original plans had to change, they quickly pivoted to virtual meetings and remained committed to seeing this project through."  Special thanks go to Jill Baumbach, Kelly Siry, and Cambria Ung at VHB for giving so much of their time and expertise to make this happen. 
Jill, Kelly and Cambria felt that working with the troop was "such a rewarding experience and a privilege to introduce STEM concepts learned through environmental connects like the Charles River that they are already so passionate about."
The girls — now sixth graders at Watertown Middle School — all remain committed to Girl Scouts and have recently graduated to Cadettes. They are already thinking about taking on a Silver Award and several troop members have their eyes on the ultimate Girl Scout honor, the Gold Award. Watch this space to see what these girls do next!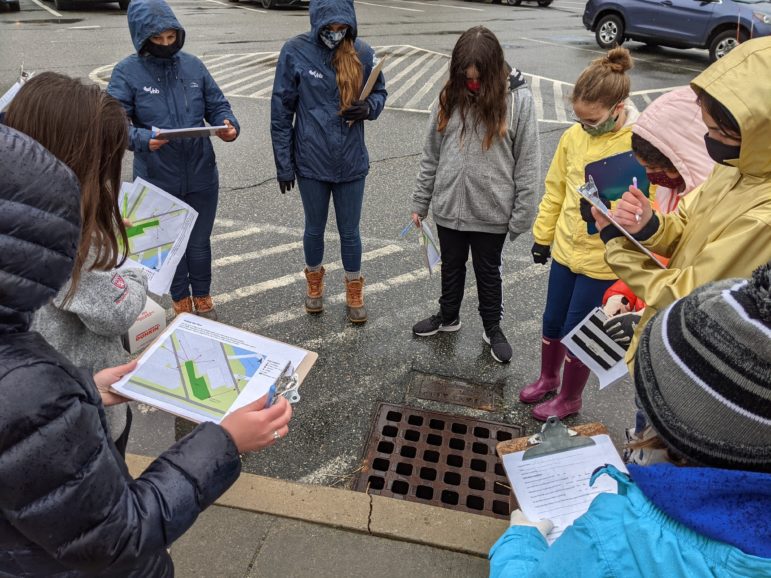 Special thanks also goes to Dan Hogan at WCA-TV for working with the girls to produce their public service announcement, now running on WCA-TV. To see the PSA, please click here https://bit.ly/BronzeAward82131 .
Members of Girl Scout Troop 82131 are Zahra Benali, Maia Doughan, Tyler Foley, Daphne Goldstein, Megan Krol, Willow MacKenzie, Maisie Morgan, Jennie Mosca, Shayla Ribeiro, Nora Schofield, Ava Wolfe, and Emilia Marsh Zinser.