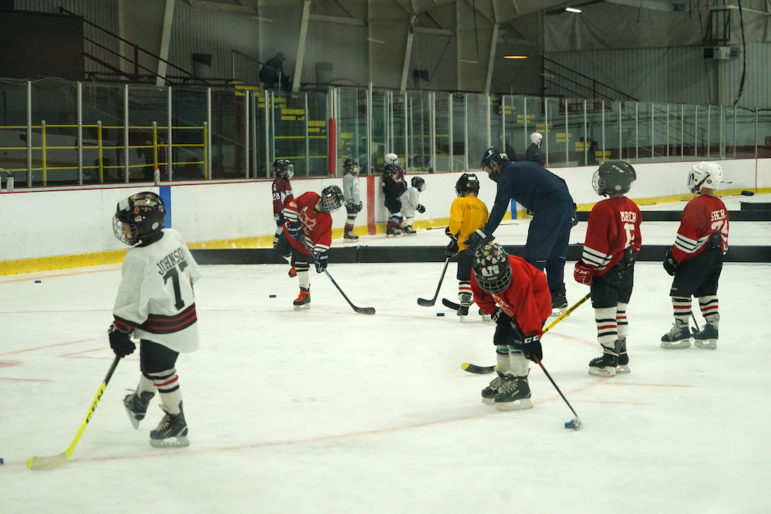 Watertown Youth Hockey will soon start its popular Learn to Skate program, and coaches hope that eventually the young skaters will move on to the youth hockey teams.
Watertown Youth Hockey has been around since the early 1970s, if not longer, said Watertown Youth Hockey President Jason Tourville, who also coaches in the program. A few years ago the program shrank when multiple players moved to other programs in the area, but a new generation is coming up through the program.
There are some pros and cons about being a smaller program.
"The upside is the community, you get to know each other," Tourville said. "When you lose kids you also lose the parent volunteers."

WYH parent Tim Bergevin said that the hockey program helped him and his family get to know people when they moved to Watertown a few years ago.
"Being new to hockey I love the community aspect and friendships," Bergevin said.
The cost to play has remained level for the past four years, Tourville said. One way they have done this is to share ice time with other programs, such as Belmont.
Watertown Youth Hockey has an instructional program, and travel teams for 8 and under (Mites), 10 and under (Squirt), and 12 and under (Peewee).
The program made strides last year, when teams at three different levels (Peewee, Squirt and Mite divisions) played in the Valley Hockey League championship games. The Pewees and Squirts A teams won the championship.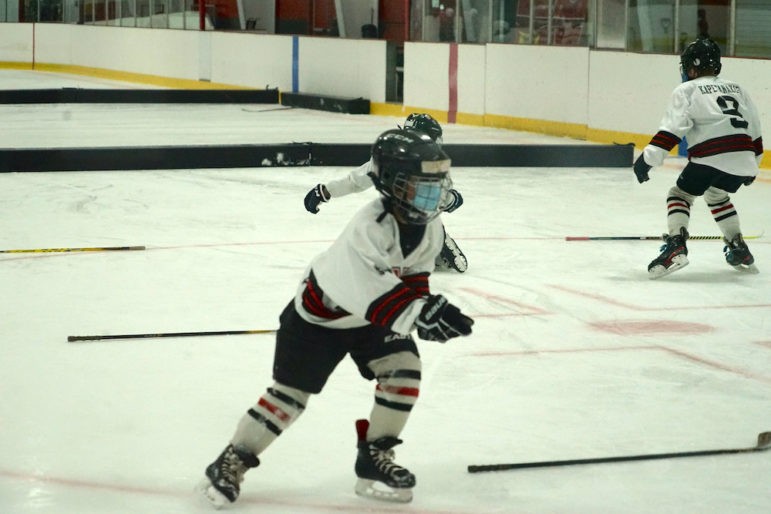 The Learn to Skate program starts at age 4, and kids under 4 can join with approval from the program. The skating program is run by Sharper Edge Skating School.
"We bring in professional instructors to come in and work with kids," Tourville said.
Tourville hopes to see more children transition from the Learn to Skate program to the hockey program.
"A lot of people are interested in skating, 120 to 140 kids are skating," Tourville said. "Of those, 20 or so move on to Learn to Play Hockey."
The Learn to Skate and the hockey teams are open to both boys and girls, Tourville said.
"Watertown Youth Hockey is a coed team," Tourville said. "We hope to reach out and get more girls involved."
This year, lessons start the weekend of Nov. 7 at the John A. Ryan Arena, 1 Paramount Place in Watertown (next to the Russo's site).
For the Learn to Skate program, no previous skating experience is necessary. It is designed to develop strong basic skating skills, including balance, stride, edges, and stopping. Participants must wear a helmet and single-runner ice skates.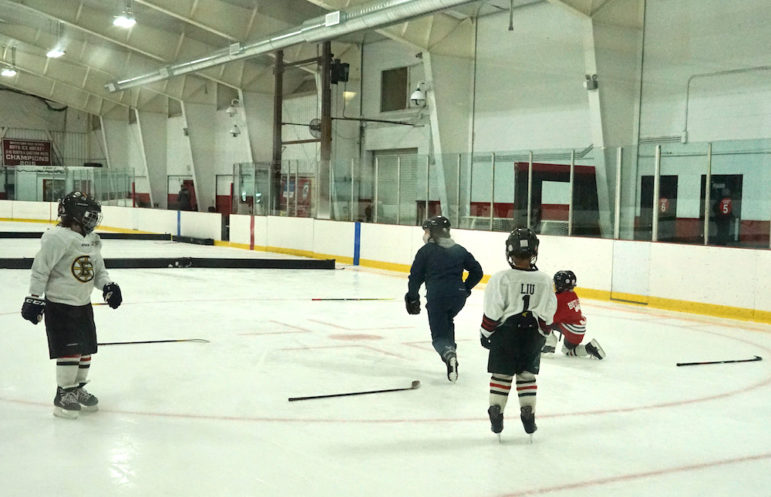 The Learn to Skate classes are Sundays at 11:40 a.m., 12:20 p.m., or 1:00 p.m. The cost is $200 for the full 16-week season beginning in November, or $125 for 8-week sessions beginning in November or January.
The Learn to Play Hockey program is for boys and girls ages 4-12 with prior skating experience who want to start hockey. The program includes skating skills on Sundays with instructors of the Sharper Edge Skating School. On Saturday mornings, players learn hockey skills and play in cross-ice hockey games with skaters from the Newton Youth Hockey program. Participants must wear full hockey gear.
The program follows USA Hockey's American Development Model, which focuses on building basic hockey skills, Tourville.
The Learn to Play Hockey sessions are Saturdays for 50-minute session starting at 9:20 a.m. or 10:20 a.m., depending on player's age and experience, and Skating Skills on Sundays for 40 minutes starting at 12:20 p.m. or 1:00 p.m. The cost is $500 for the 16-week season beginning in November.
USA Hockey registration is required for all Learn to Play Hockey participants. Registration is free for children born in or after 2014 and $46 for children born before 2014.
For information on registering for Learn to Skate, Learn to Play Hockey and for USA Hockey, click here.
Spaces are limited due to group size limits for COVID-19 regulations. For more information about Watertown Youth Hockey go to www.watertownyh.com. Email questions to watertownyh@gmail.com