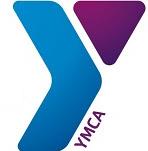 The following information was provided by the West Suburban YMCA:

Discover a great place to work! The West Suburban YMCA is hiring in several departments including Child Care, Membership, Sports, Aquatics, Fitness, and Maintenance. Part time and full time opportunities available!
Attend an upcoming job fair at the Y to learn more about open positions and meet with directors and hiring staff. Bring your resume if you have one. You'll have the opportunity to apply & interview on the spot!
Job Fair Dates
Saturday, October 30, 2021, 12:00 pm – 2:00 pm at the West Suburban YMCA
Thursday, November 4, 2021, 5:00 pm – 7:00 pm at the West Suburban YMCA

Why Work at the Y?
Flexible Hours
Free YMCA Membership
Discounts on YMCA Programs & Child Care
Great Benefits
A Welcoming, Inclusive Work Environment
** New Employees could be eligible to earn a $1,000 signing bonus through the MassHire / Newton Hires initiative! Learn more: https://www.masshiremsw.com/newtonhires-jobseeker/**
View all job opportunities: https://www.wsymca.org/careers
About the West Suburban YMCA
The West Suburban YMCA is a charitable nonprofit organization that has been a fixture in the Newton community for over 140 years. The Y is committed to strengthening the foundations of the community by supporting youth development, healthy living and social responsibility for all.