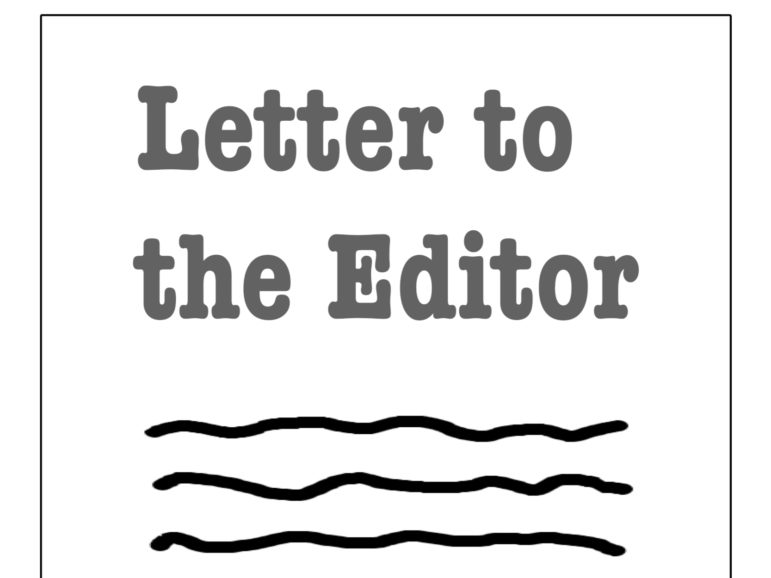 To the Editor:
I'm writing today, urging the Common Sense mainstream Watertown voters to participate in the upcoming non-partisan municipal election on November 2, 2021.
Watertown is at a tipping point. As I mentioned, our municipal elections are nonpartisan and for good reason. Councilors and School Committee members are elected, charged, and paid to administer purely local concerns. Yet, there are those who for 2 decades now, have tried to use their municipal office to promote partisan issues, often radical, rather than focusing on the daily nuts and bolts operations of the community.
In my opinion, there is a group of Town Councilors and Candidates, who given the opportunity, will move to defund the Watertown Police Department and School Resource Officer. I base my conclusion on emails I've seen, conversations I've had with some of the candidates, looking at the track of record of some of the incumbents, and by various posts made by the said candidates on social media. In one instance, promoting and sponsoring "learning session" entitled "Abolition of Policing." That session was sponsored by Uplift Watertown and advertised on the Watertown Citizens for Justice, Peace, and the Environment Facebook Page (which I consider to be a defacto endorsement). This organization is radical special interest lobby, with which at least one sitting Councilor (Tony Palomba) seeking reelection has been historically connected to. The event was promoted by District A Candidate Nicole Gardner. In District D, Connie Henry is the mother of the irresponsible and Anti-Police Middle School Teacher, Ruth Henry. Ruth Henry showed an UNAUTHORIZED, racist, anti-American, Ant-Police video to her students. Said Video claimed the Police DNA is 99 percent Racist. At no time has Candidate Connie Henry distanced herself from the abominable actions of her daughter. So I have good reason to suspect these and others I've not named, will take a very negative position towards law enforcement.
This is just the beginning of their radical agenda. That's just the tip of the iceberg folks. These candidates also have various other extreme agendas regarding many State, Federal, and even = International Issues. They have and will continue to use the Watertown Town Council and School Committee as their personal platforms to endlessly debate meaningless resolutions about things like Supreme Court Cases, Federal Immigration, and Foreign Policy. None of which falls within their job description and frankly all of which is above their pay grade.
Therefore, I'm urging you to please join me and support the following Candidates if public safety and housing a School Resource Officer are important to you. I may not agree with every one of these candidates on every issue. But these folks exercise commonsense and are not driven by a radical Defund the Police, which would take dozens of trained Police Officers off the Street and eliminate our School Resource Officer. These candidates are also committed to sticking to Municipal issues over which they have jurisdiction.
The Candidates listed here are committed to resist efforts to defund or marginalize our public safety departments. (Note I've only listed candidates in contested elections)
Town Councilor At-Large: (you can vote for 4, but I urge you only vote for 3)
John Airasian
James L. Mello
Megan S. O'Halloran
District Races: (vote for 1 in whatever district you're in)
District A Councilor:
Michael J. Hanlon, JR.
District B Councilor:
Lisa J. Feltner
District D Councilor:
Emily C. Izzo
School Committee: (Vote for 3)
Colleen Mahoney Flaherty
Jennifer A. Nicholson
Amy B. Donohue
Lastly AND MOST IMPORTANTLY, on November 2we will also be voting on a revised Town Charter.I urge a NO VOTE on the Charter. The Charter contains many poison pills. Among the establishment of a "Human Rights' Commission." Translation – it establishes a board of Social Engineers that will serve as thought and speech police at a local level.We already have State and Federal Agencies that address real racism and discrimination. We don't need a local appointed board to serve as the Gestapo. When it comes to Free Speech, we are governed by First Amendment of the Constitution, the highest law of the land.

The Charter also includes a nonsensical Preamble peppered with language which could be used to establish many other useless, costly, and freedom robbing ordinances in the name of the "Common Good."Again I urge a NO VOTE on the Charter Reform.
Respectfully, 
John DiMascio
Lifelong Watertown Resident
(NOTE: The deadline for submitting election letters is Thursday, Oct. 28. They can be submitted to watertownmanews@gmail.com)