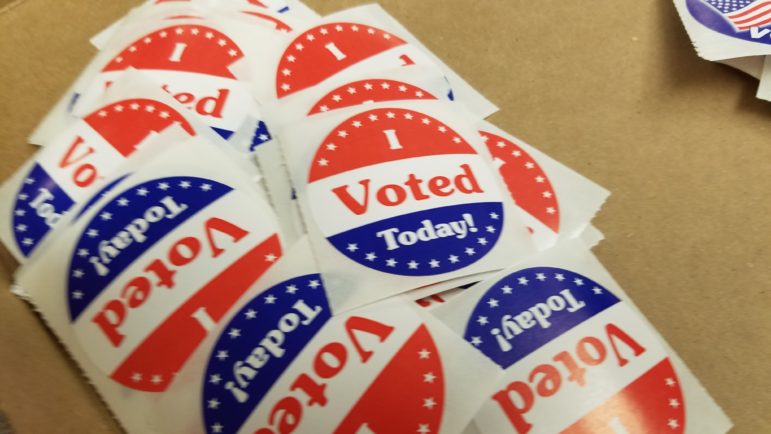 Incumbents fared well in the race for Town Council Tuesday night with three winning re-election as Councilors At-Large Race, and the one facing a candidate for District Councilor coming out on top. The two incumbents running for the School Committee will also return for another term.
The results came out of the Town Clerk's Office at about 12:30 a.m. Wednesday. The vote is not official until all the absentee and overseas votes are counted, which could take a week or longer.
Incumbents Tony Palomba received the most votes for Councilors At-Large with 3,251. Newcomer John Airasian was second with 3,177, a single vote ahead of third place candidate Caroline Bays' 3,176. The fourth spot on the Council went to John Gannon, with 2,916 votes. Challenger Dan D'Amico finished fifth with 2,662 votes, followed by Megan O'Halloran with 2,349 votes, and Jimmy Mello with 1,662.
In District A, Nicole Gardner won the seat with 1,109 votes. Her opponent, Michael Hanlon received 373 votes. Gardner will represent the East End and will succeed Angeline Kounelis, who held the seat for many years.
Incumbent Lisa Feltner won re-election in District B with 924 votes. Tiffany York received 439 votes.
In District D, representing the Westside of town, Emily Izzo won with 1,095 votes over Connie Henry, with 454. Izzo won the seat that had been held by Ken Woodland. He had to step down when he took a job for the State.
Town Council President Mark Sideris and District C Councilor Vincent Piccirilli ran unopposed.
The School Committee race saw incumbent Amy Donohue take the top spot with 2,924 votes, followed by incumbent Lily Rayman-Read with 2,825 and challenger Jessica Middlebrook took the third spot on the School Committee with 2,572. Jennifer Nicholson finished fourth with 2,183 votes. In fifth was Rachel Kay with 2,127 and Colleen Mahoney Flaherty received 1,705 votes.
This year the Board of Library Trustees had a race with incumbent Leanne Hammonds receiving the most votes, with 3,525, followed by Sara Keary with 2,764 votes, and Rose Mary Su secured the third spot on the board with 2,757. Maja Young finished fourth with 2,406 votes.
Both Charter Changes on the ballot were approved. Watertown will officially be known as the City of Watertown with Question 1 passing with 3,379 votes for yes and 2,455 no votes. The laundry list of changes in Question 2 passed with 3,790 votes for yes and 1,924 votes for no.