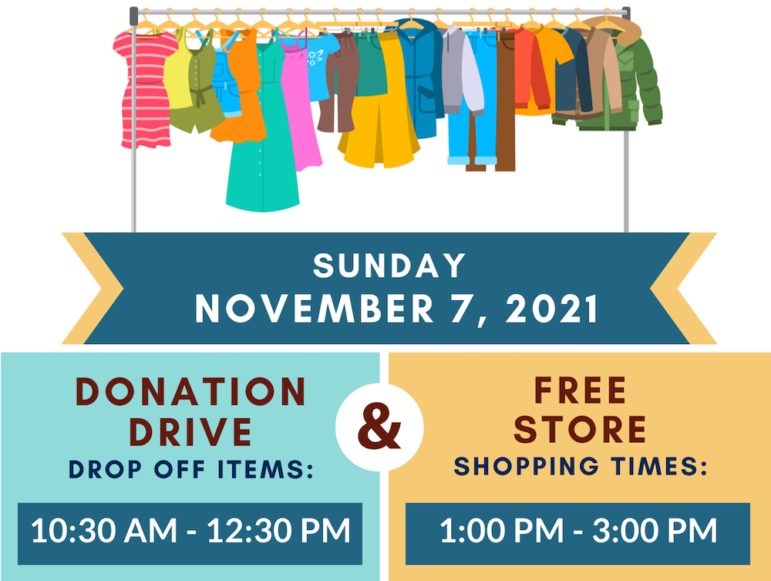 Watertown Mutual Aid announced it will host a Donation Drive and Free Store on Sunday, Nov. 7.
The event will be at Ballroom in Boston, 100 Parker St. in Watertown.
The Donation Drive will take place from 10:30 a.m. to 12:30 p.m.
Accepted items:
Winter coats (new/like-new)
Cold-weather clothes for kids, newborn to young adult (new/like-new)
Diapers and baby wipes
Menstrual products
Personal care items (shampoo, toothpaste, etc.)
Shop at the Free Store from 1-3 p.m. Free and open to all!
Come by to pick up winter coats, winter clothes for kids, and personal care items. Everyone is welcome first come first serve and all items are free of charge.
If you have questions or would like to volunteer, please email WatertownMutualAid@WaysideYouth.org
The event is organized by Watertown Mutual Aid and sponsored by the Wayside Youth & Family Support Network and the Watertown Community Foundation.