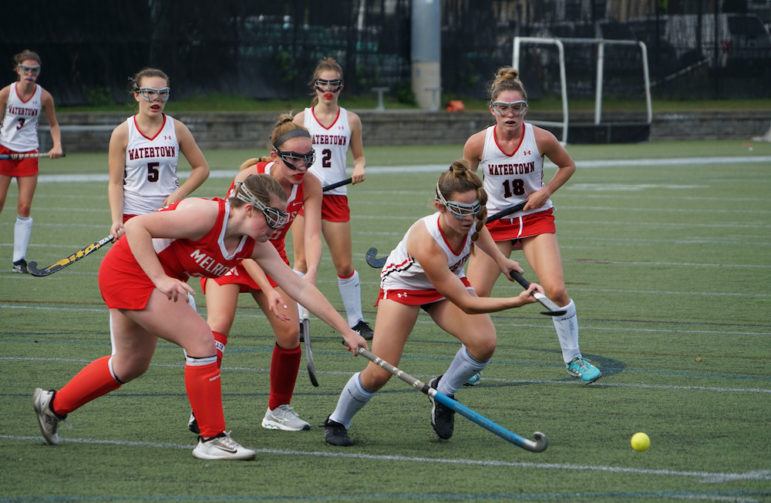 Two Watertown High School teams took to the field over the weekend in the first round of the State Tournament.
Field Hockey
Watertown defeated Martha's Vineyard 6-0 on Sunday afternoon at Victory Field in first round of the MIAA Div. 3 State Tournament.
Watertown, the second seed in Div. 3, improved to 19-0, and will face a familiar tourney foe on Wednesday, Nov. 10 at 4 p.m. at Victory Field.
The Raiders will host Oakmont (11-3-4), the team Watertown defeated for its last two state championships in 2016 and 2017. The Raiders beat Oakmont 4-3 in Worcester the last time the teams met. It was the Raiders' ninth straight title.
Oakmont, which is the 15th seed, beat Gloucester 3-0 on Sunday.
Boys Soccer
The Watertown boys soccer team lost its first round game at Nipmuc in overtime in the MIAA Div. 3 State Tournament. The Raiders came back to tie the game 1-1 in regulation, but Nipmuc scored in the second extra period.
Watertown finishes the season with a record of 7-9-5.