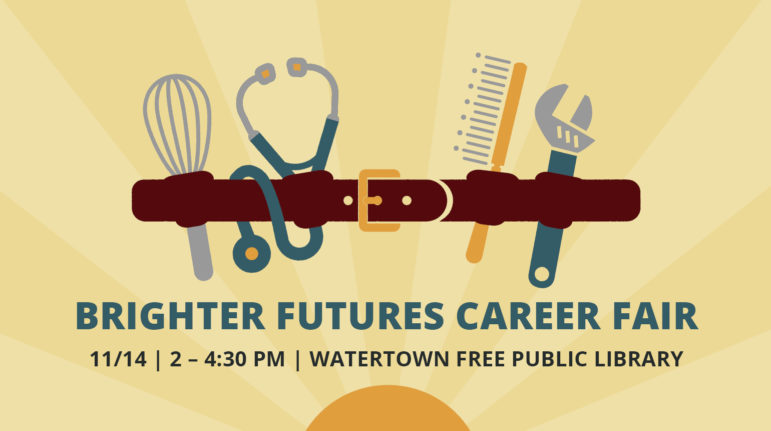 The following information was provided by the Watertown Library:
If you would like to get into the job market quickly, you may want to consider a technical or specialty program. These training programs vary widely in majors, length of programs, cost, and other characteristics, but they have one thing in common: an emphasis on hands-on training for a specific career.
On Sunday, Nov. 14, the Watertown Free Public Library is hosting the Brighter Futures Career Fair — an opportunity for teens and adults to learn about technical and vocational opportunities in a wide array disciplines, all in one place. This is event is perfect for anyone interested in a specialty profession such as nursing, culinary arts, cosmetics, engineering, accounting, or auto mechanics.
So who can you talk to at the fair? The New England Laborers' Apprentice Program, Bunker Hill Community College, Job Corps, YMCA Training, Building Pathways Boston, Mass Bay Community College, Aviation Maintenance Technology, Wayside Youth and Family Support Network, and more will be there. We hope you can join us!
Brighter Futures Career Fair
Sunday, 11/14 | 2 – 4:30 PM | Watertown Free Public Library
Free and open to all
Event webpage: watertownlib.org/futures