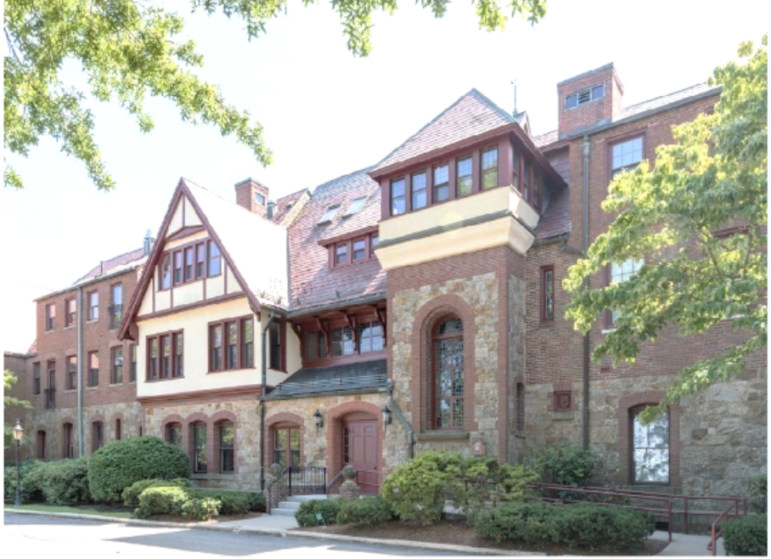 The Historical Society of Watertown announced it will host "The Gilbert Payson House: A Watertown Reinvention Story," a slideshow lecture by David J. Russo, on Sunday November 21, 2021 at 2 p.m. at the Watertown Library.
Built in 1882 and designed by the noted firm of Van Brunt & Howe, the Payson House has
a significant and surprising history that includes housing, schools and even a library. Learn
the compelling survival story of how this building evolved to meet the demands of the changing environment around it.
David J. Russo, J.D. is passionate about Watertown history and architecture.  He became
interested in one of Watertown's most famous native sons: Charles Brigham. David researched all
aspects of the architect and developed a web site to make that information available to researchers the world over.
David was a member of the Watertown Historical Commission from 1999-2020. He has made
numerous presentations on the designs of Charles Brigham and other aspects of Watertown
history.  David has won several awards, including the Hero for History award in 2009 and the Bay State Legacy Award in 2021.
The event will be held at the Watertown Savings Bank Meeting Room in the Watertown Free Public Library, 123 Main Street, Watertown.
All meetings are free and open to the public.
For more information, please contact Joyce at joycekel@aol.com or 781-899-7239