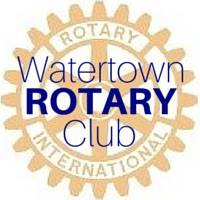 The following information was provided by the Rotary Club of Watertown:
This is your chance to win big (right in time for the holidays!) AND help the Rotary Club do good in Watertown! 
Join us for our Holiday Celebration and Raffle Drawing on Tuesday 12/7 from 6pm – 7:30pm at Donohue's (87 Bigelow Ave., Watertown)!
The Rotary Club of Watertown is part of Rotary International, a global network of volunteers who share a passion for enhancing communities and improving lives around the world.
The Rotary Club here in Watertown was chartered in 1925 and our members participate in an array of service projects that address community needs at home and abroad.
Some of our favorite local service projects & donations include:
– Our annual Senior Citizen Cookout where we treat over 200 Watertown senior citizens to a BBQ lunch and entertainment from local dance studios
– Partnering with Operation American Soldier to pack care packages that are sent to US Soldiers serving around the world
– In 2017, the Rotary Club launched Food for Thought, a program focused on ending childhood hunger and food insecurity in Watertown and allowing kids to come to school with full bellies and the ability to focus on learning. Each week, bags of food are packed and distributed to participating kids so that they will have access to enough food over the weekend.
– The Rotary Club believes strongly that all kids deserve the opportunity to pursue a college education, and therefore we provide about $10,000 in scholarships each year to Watertown high school seniors.
Help the Rotary Club of Watertown continue to achieve great things in town by purchasing a few raffle tickets … you could walk home with some $$ in your pocket too! Win – Win!