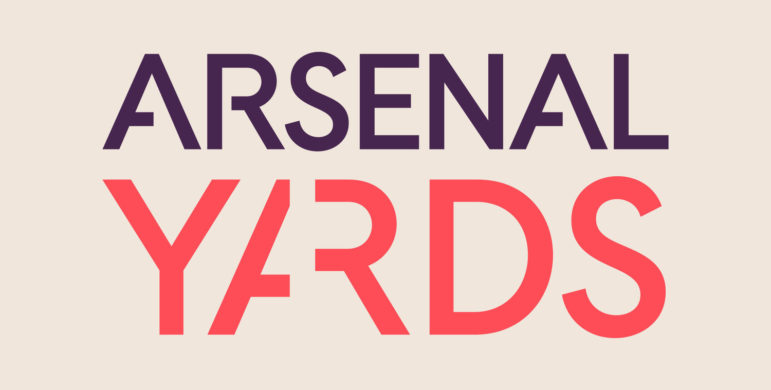 Dear Editor,
It's our ninth Thanksgiving in Watertown since we purchased the Arsenal Mall back in August 2013. And, 'tis the season to reiterate again and again our thanks to Watertown as we approach completion of the base-building construction at Arsenal Yards. (Yes, the end of construction is near…)
When we bought the Mall, frankly, we had much smaller plans to revitalize the property. But as conversations occurred with the many smart people that make up this town, the "Arsenal Project" plans expanded into a more attractive, more comprehensive, and much more special project: Arsenal Yards.
So, we thank you, to the many City Officials and Residents for the many, many conversations, ideas, input and meetings (lots of meetings) in the early years.
While we could regale you (or is it…us?) with tales, legends, and a historical recounting of the many Watertown Boards that worked with us to approve our grand plans… let's just say, it truly took a village. Nothing is easy – we had to de-mall the Arsenal Mall, we had to find financing to transform our grand plans into a real destination, and we had to find the tenants willing to commit early and take a chance on us and Watertown. But we knew that there was much opportunity to make the Arsenal St. corridor a destination, not a pass-through.
Thank you to the residents, both old and new, for their participation in the civic process, whether it be making their voice heard in Community Meetings or serving on Boards. Thank you for helping us make Arsenal Yards the best it can be.
Without naming the hundreds of individuals who we came before to ask for input, assistance, and approval, it is safe to say – we could not have done this without you.
Thank you to the members, both old and new, of the Building Department, Community Development & Planning, Community Preservation, Licensing Board, Planning Board, Zoning Office, Zoning Board of Appeals, Conservation Commission, Health Department, Department of Public Works, Recreation Department, Town Clerks, Police Department, Fire Department, Town Manager, Councilors at Large, Town Councilors and Council President. Thank you to everyone in Town Hall – every single individual makes an impact.
The entire town (and world) was impacted by COVID, no person or business was spared, but we continued on and we are incredibly grateful.
Thank you to the civic leaders, and elected and appointed members of the Town, who gave their time to find solutions and react swiftly during these very tough years. And thank you to the Watertown community of customers, who kept as many retailers and restaurants, town-wide, in business as possible with curbside pickups, outdoor dining, and much more.
It's been said that Patience is a Virtue, and we are incredibly grateful to the local community for their ongoing practice of this virtue, as we navigate the inevitable and at times unexpected delays that arise in such a large project … Delays from the expansion and betterment of plans, from global pandemics, from supply chain delays, and from rightful retailer reticence (say that three times fast), and more. There are challenges aplenty, but we believe the juice will be worth the squeeze.
Thank you to Watertown for your patience and trust in us to deliver the best end product for our community.
The good news, is that we are almost done. New retailers will continue to sign leases, design their stores, build their stores, and then open… So, while much of our construction is done, the project work continues, and we'll be organizing retailer construction throughout 2022, as it all takes time. With over 20 stores now open and another 15 still to come, with 80% of the apartment homes now occupied, and with our life science companies settling in, there is so much going on at Arsenal Yards now, and it'll only get better every week. We are very proud of what this slice of Arsenal St. is becoming, and we hope you are too.
Thank you, Watertown, for being a part of the dream! We couldn't have done it without you.
Yours truly,
The Arsenal Yards
Team Boylston Properties
The Wilder Companies