Quilters' Connection announced it will hold the third Bi-annual Auction on Thursday, Dec. 2, 2021, featuring an auction of quilts/wall hangings and and so much more!!! Also "A Grab & Go" table with an assortment of fabrics.
Some of the quilt pieces in the live auction were donated by renowned quilt artists like Nancy Crasco, Sylvia Einstein and Judy Becker.
Preview & Grab & Go – 6:00 PM, Auction – 7:00 PM
Quilt & Craft Related Items & Many Other Treasures
St. James Armenian Church – Keljik Hall, 465 Mt. Auburn St., Watertown, MA
Free admission, handicap accessible and safety Covid measures will be in place. Masks required We are having an hour of Grab and Go – cash sales from 6 to 7 – of the following: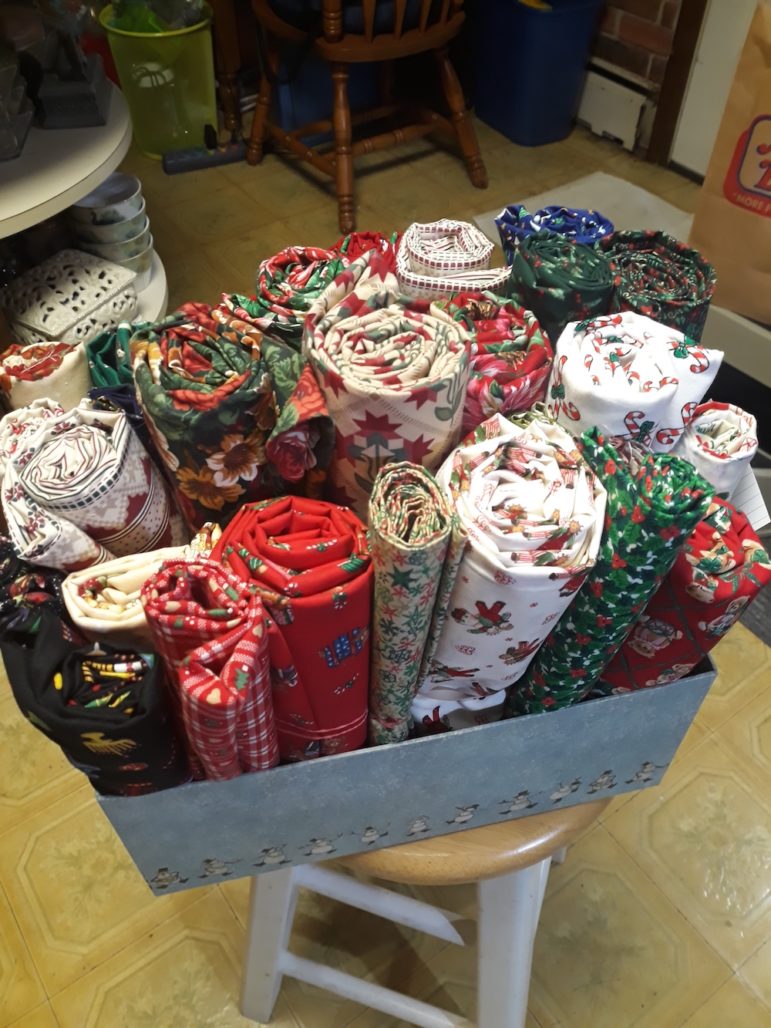 ALL PRICED TO GO at the "GRAB AND GO" table This is the time to shop and increase your stash without really affecting your budget
Several hundred quilting and craft books – $1.00 ea ( a few priced higher)
Several hundred quilting and craft magazines – $10 for a $1.00
An enormous amount of quilting cotton fabric – all bundled and priced $2.00 yd
Another section of misc. fabric, dress up, glitz and drapery fabric – $2.00 yd or less
Over a hundred skeins of yarn –priced at approximately $.50 skein – some packaged in groups
Lots of other craft items like stamping, beads, wood stamps,
Many kits – pattern and fabric for those kits
A lot of sewing/quilting notions – pins, rulers, rotary cutters,
Embroidery thread, sewing thread, hoops
Many wall hangings ready for the hanging
Individual quilting panels sold at $1.00 each
Several sewing baskets
Quilting stencils used for many purposes other than quilting
Many tapestries – 9" square up to about 16" square – great for tote bags, etc.
Many bags of laces for sewing and embellishing
Many loose blocks priced individually and in groups
A few hundred Fat Quarters at only $ .50 each – some bundled in groups of 10 for $5.00
The most desired of all – approximately 50 bags of "SCRAPS" priced at $1.00 ea
BUTTON TOWER – Get a free entry — win thee button tower with lots-o-buttons – 15 tall & 3 1/2" W
There is also a free table with a variety of drapery and upholstery fabric
The Live Auction starts at 7 p.m. – ends approx 9 p.m.
We have approximately 50 items to auction off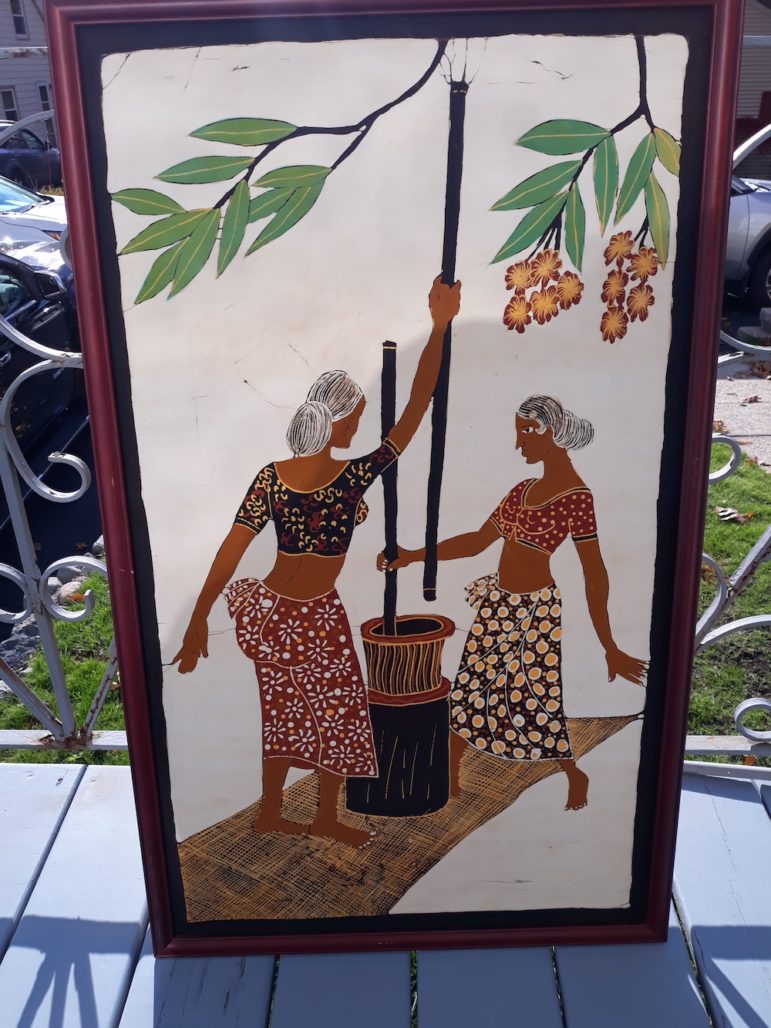 Many Quilts
Antique Quilts,
Two sewing machine with cases
One serger sewing machine
Hand Pieced Hexagons – some already framed under glass
Wallhangings
Framed Indonesian tapestries
Many baskets of African Fabrics
Basket of Holiday fabric
Basket of Country Florals
and so much more….
Check our website often to view the auction items: