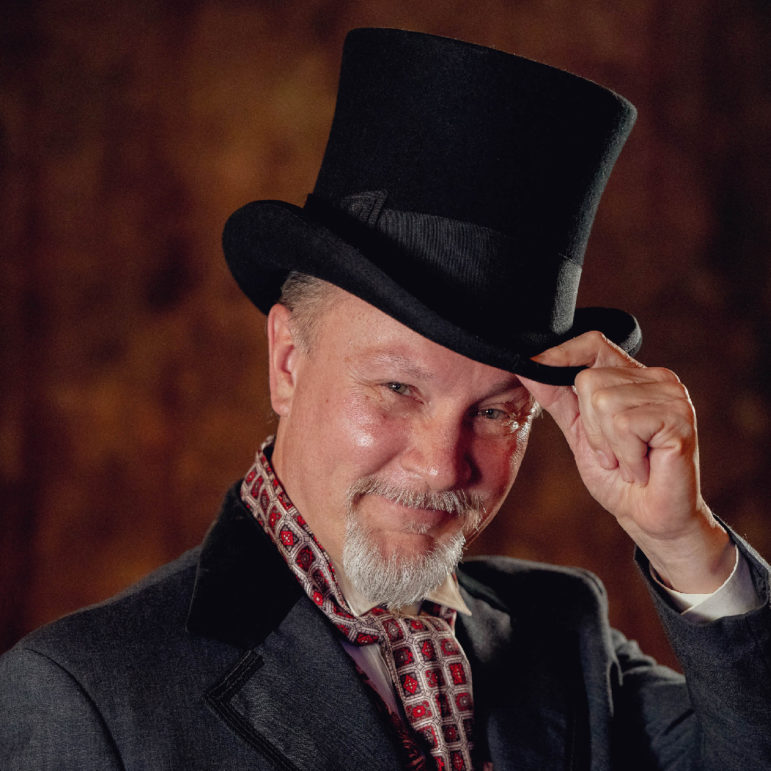 The following information was provided by Mosesian Center for the Arts:
The first theatrical production of A Christmas Carol took place in London just six weeks after the story's publication in 1843. In 1853, Dickens began to perform the story himself, playing each character without individual props or costumes for each role.
In a performance at Mosesian Arts this week, actor Dick Terhune returns to the origins of this holiday tale with a solo turn inspired by Charles Dickens himself.
Terhune's solo performance has been called "mesmerizing … breathtaking … brilliant … unforgettable … a wonder to behold. It warms the heart and never fails to bring audiences to their feet." Said one reviewer, "A master artist and his riveting performance left the audience spellbound. You must see it! Treat yourself and your family to this iconic rendering of an unforgettable classic." Joanne Greco Rochman, Ridgefield (Conn.) Press. (Read the full review.)
Dick Terhune is a professional voice actor whose commercial credits include Little Caesar's, Ruby Tuesday, Jackson Hewitt, Fisher Investments, Yoplait, Blue Freedom, Pepsi, Verizon, and Google; he is also well-known to gamers for his roles in World of Warcraft: Cataclysm, Heroes of Newerth, Bard's Tale IV, and as the title villain in Pinstripe.
Currently, he appears in the Cartoon Network animated series Transformers: Cyberverse as MacCadam, Prowl, Quintesson Scientist, and The Dweller. Most recently, he "appeared" in the Resounding.live online production of Dracula as Professor Van Helsing. Don't miss Dick Terhune's one-of-a-kind retelling of the holiday classic for the whole family!
Performances at Mosesian Arts are Saturday, December 4, at 7:00 p.m. and Sunday, December 5, at 2:00 p.m. Click here to reserve your tickets!