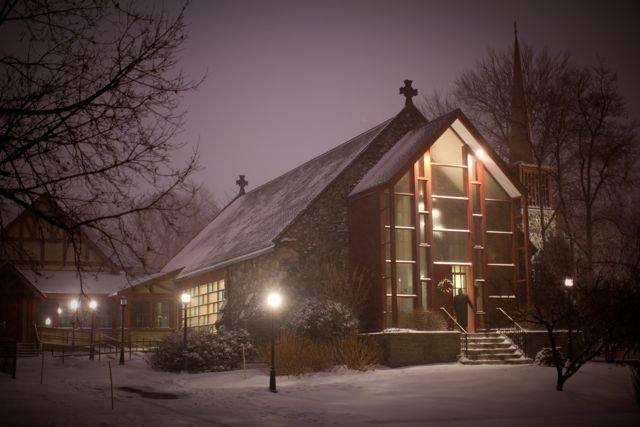 The following announcement was provided by the Church of the Good Shepherd:
The Church of the Good Shepherd has announced its annual series of holiday events. Good Shepherd, Watertown's Episcopal church, is the historic stone church at 9 Russell Ave. on the corner of Mt. Auburn Street. The public is welcome to all events. 
Rev. Andrew Goldhor will officiate at the popular Blue Christmas service on Thursday, Dec. 16 at 7 p.m. "Many people experience feelings of anxiety or sadness during the holiday season," says Rev. Goldhor. "This is our way to be together without expecting anyone to feign joy. We often hear that people find great comfort in our prayers for hope and healing at the Blue Christmas service."   
Watertown Families Together and Good Shepherd will co-host an annual Holiday Happening for young children and their families on Saturday, Dec. 18 from 10 to 11:30 a.m. Take-home holiday activities will be available, as well as the opportunity for parents to snap outdoor photos of their young children with Santa. Please bring a new hat, scarf, or mittens to donate to a local charity.
Good Shepherd invites friends, neighbors, and community members to an outdoor Christmas Sing from 4 to 5:30 p.m. on Saturday, Dec. 18. Those with great musical ability, no musical ability, and everyone in between is welcome to stop by and join in singing favorite Christmas carols together. A fire bowl will be lit and snacks will be available.  
Advent services will be celebrated at 10 a.m. on Nov. 28, Dec. 5, Dec. 12, and Dec. 19. Festive Christmas services will be celebrated on Christmas Eve at 5 p.m. and on Christmas Day at 10 a.m.  Worship services are held in-person and always open to all.  More information is available at goodshepherdwatertown.org.