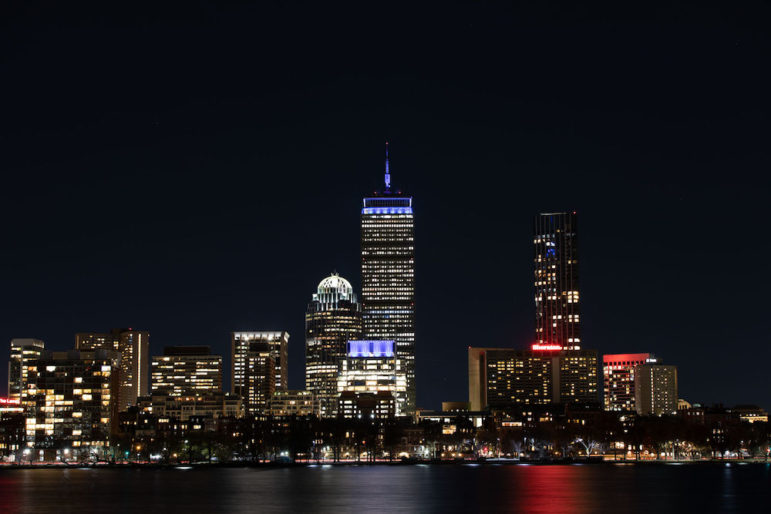 The following announcement was provided by Perkins School for the Blind:
Earlier this month, Perkins School for the Blind lit up the Back Bay skyline as part of the Prudential Center's Annual 31 Nights of Light program. Each night during December the Prudential Tower shines bright to celebrate local Boston-area organizations.
Perkins selected Dec. 3, International Day of Persons with Disabilities, to shine a light on the 240 million children around the world with disabilities. As an international NGO in 97 countries, Perkins is the leader in educating children with complex disabilities and visual impairments. 
The 31 Nights of Light program was introduced in 2009 to draw attention to the great work done by area nonprofits in Boston and beyond. Using a state-of-the-art LED lighting system, each night the 51st floor of the Prudential Tower changes color to honor its community partners.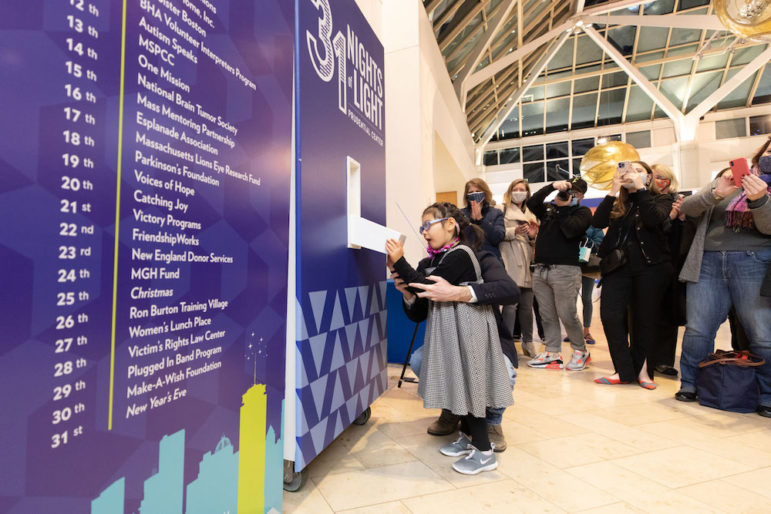 A Perkins student, Mila Williams flipped the switch to turn the Prudential Center Perkins blue. It was the first time that Perkins participated in the annual 31 Nights of Light program.
For more information on Prudential Center, Boston, and the 31 Nights of Light event, visit www.prudentialcenter.com, follow @pruboston on Twitter or Prudential Center Boston on Facebook.