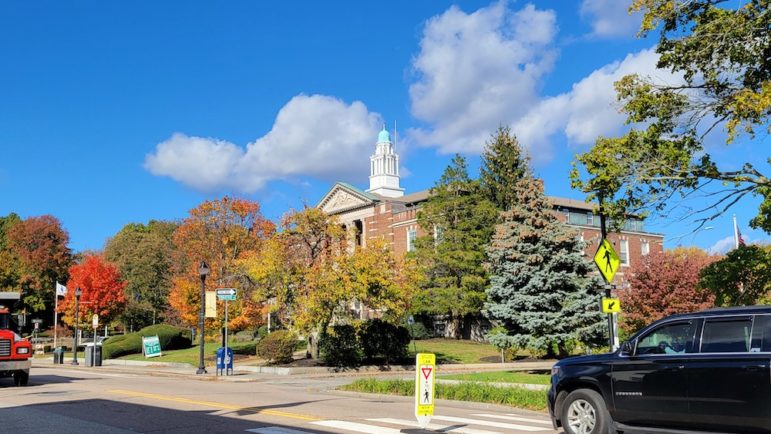 Some Watertown residents will be moved to a different precinct, and vote in a different location, after changes to the precinct boundaries were approved by the City Council Tuesday night.
Precincts are changed every 10 years after the results of the Census are released. The changes were complicated by the fact that Watertown's House districts also changed, with Precinct 9 moving from the 29th Middlesex (represented by Steve Owens) to the 10th Middlesex (John Lawn's district).
The Council had been scheduled to considered the changes at a previous meeting, but they found that the precincts didn't match up for state and local elections, said City Council President Mark Sideris.
"The first time we tried to do this there was going to be a situation where a constituent would have to vote in a city election in one place and a state election in a different place," Sideris said. "That has been fixed."
Most of the time, cities and towns make changes to precincts before the state changes House and Senate districts, said Council Vice President Vincent Piccirilli. With the Census being delayed due to the COVID-19 pandemic, Watertown had not made changes locally before the House districts were redrawn.
"In this case they set the boundaries of the House districts based on the old precincts," Piccirlli said. "We are going to make sure that we level out each precinct with populations plus or minus 5 percent, without change to the borders of the 10th Middlesex and 29th Middlesex House districts."
Watertown officials sent in their requests to the Secretary of State's office, Sideris said, after City Clerk Janet Murphy consulted with State Rep. Owens and former State Rep. Jonathan Hecht and Watertown Senior Planner Gideon Schreiber. The Local Election Districts Review Commission meets on Dec. 15 to vote on the new districts for Watertown and more than a dozen other communities.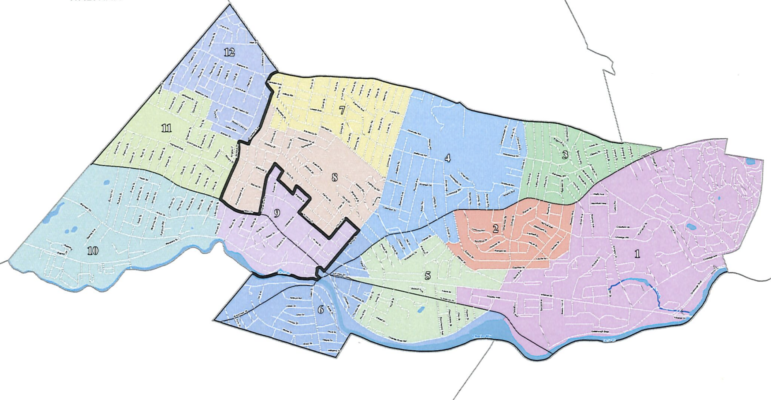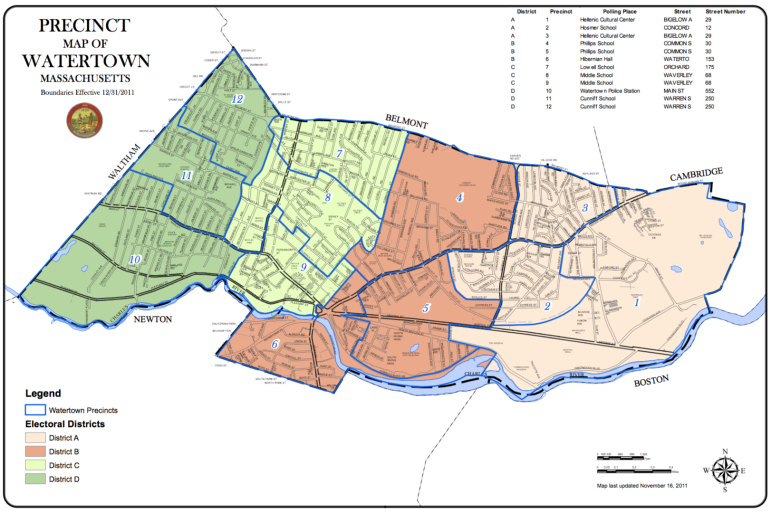 Multiple Councilors said they had concerns because they did not have access to a detailed map or description of the changes to each precinct. Councilor Angeline Kounelis said she had a hard time voting on something without having all the information.
If the Council did not approve the local changes, it could be left up to the State, Piccirilli said.
"We have to vote to accept this and sign a certified letter, send it back to the Secretary of State to formally accept it and register it at the state," Piccirilli said. "If we don't vote on this we basically give up our responsibility as a City Council to set our precinct borders."
Sideris added that if the Council did not approve the changes and send them to the State, the State board might approve the old map with the non-aligned borders.
The new precinct boundaries are described in the report to the Council from City Manager Michael Driscoll (click here to view). Councilor Palomba noted that it was difficult to know what exactly was changing without having the old map and comparing the description.
Sideris said that a more detailed map and description of what is changing in each district will be provided at a future meeting.
"I will make sure there is a one page summary, not legalese," Sideris said.
District B Councilor Lisa Felter said that she noticed changes her district, including parts of Walnut Street and Spruce Street going from Precinct 5 in District B to Precinct 2 in District A. And parts of Marion Road, Marshall Street and Church Street going from Precinct 5 in B to Precinct 8 in C.
Piccirilli said that Precinct 9 had new boundaries, primarily along Edenfield Avenue and Fayette Street. Those streets were changed to make sure they fell in the same local and House districts.
Another change he noted was part of Spring Street moving from Precinct 4 in District B to Precinct 8 in District C.