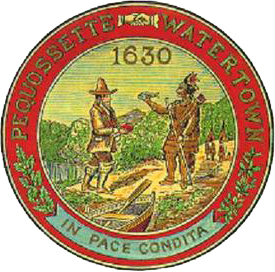 The following information was provided by the City of Watertown:
The City of Watertown is pleased to announce a community forum will be held on January 12th to offer Watertown residents the opportunity to share their thoughts regarding the skills and experience the next City Manager should possess.
The forum will be held on Wednesday, January 12th, at 6 p.m. in the Richard E. Mastrangelo Council Chamber at the Administration Building, 149 Main Street. This will be a hybrid event, supporting both in-person and remote participation.
"We are very interested in hearing recommendations regarding the skills and experience Watertown residents would like to see in their next City Manager," said Mark Sideris, Council President. "It is critical that residents are an integral part of the City Manager selection process."
The City has hired the consulting firm Community Paradigm Associates to assist in the search process. Bernard Lynch, Principal of the firm, will facilitate the community forum.
The information to remotely participate in the community forum is:
Zoom ID: 873 2511 1339
Link: https://watertown-ma.zoom.us/j/87325111339
Residents unable to participate in the January 12th community forum and interested in sharing their thoughts are invited to send an email to: communityinput@communityparadigm.com. An online survey is also available for Watertown residents to share their thoughts regarding the preferred skills and experience of the next City Manager. The online survey can be accessed via the City's website at www.watertown-ma.gov.
Watertown City Manager Michael J. Driscoll earlier this year announced his intention to retire after devoting 45 years to serving Watertown. He was appointed Town Manager in 1993 and became City Manager earlier this year.
For more information, please contact the Watertown City Council Clerks Office at 617-972-
6470.