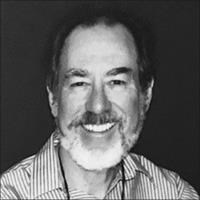 David Jonathan Bromer died on Nov. 25, 2021 at the age of 80.
He came to the Boston area in 1958 to study metallurgy at MIT, and worked at Raytheon and Gillette.
He and his wife, Anne Epstein, launched rare book store Bromer Booksellers in 1968 from their apartment in Watertown. The business is currently located in Copley Square in Boston.
In 2011, Bromer published Aun Aprendo the first comprehensive descriptive bibliography of the works of Aldous Huxley.
Bromer was appointed Chairman of the Watertown Housing Authority by then Governor Michael Dukakis in 1975. He and Anne supported the Women's Lunch Place in Boston for many years.
In addition to Anne, David is survived by the couple's daughter, Juliet, her husband, Joshua Hauser, and two grandchildren, Jonathan and Emily; his sister, Ruth Bromer, and brother, Peter Bromer.
In lieu of flowers, please consider donating in David's memory to The Nation at https://www.thenation.com/fr-website-donate and Women's Lunch Place at https://womenslunchplace.org/donate
Visit www.torffuneralservice.com for guestbook.
See the full obituary by clicking here.