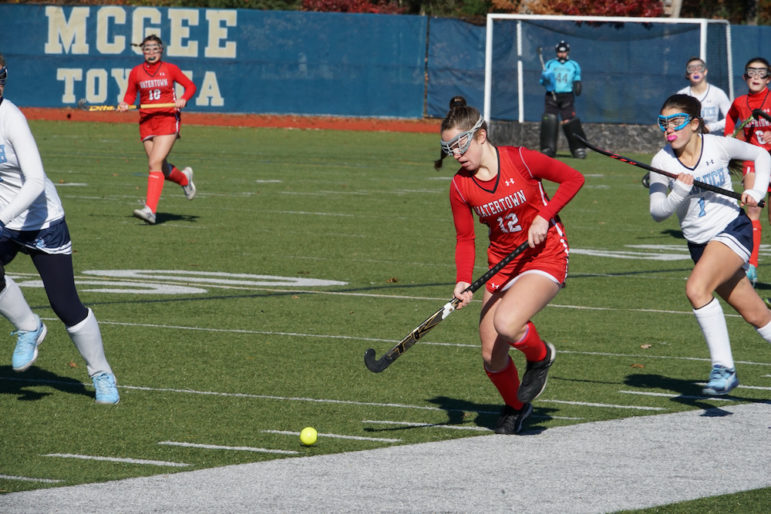 A trio of Watertown Raiders earned All-Scholastic honors from the Boston Globe this fall, including one who was named the athlete of the year.
Only a sophomore, Molly Driscoll, was named the top Div. 3 field hockey player by the Globe in its fall All-Scholastic teams. She helped Watertown win its first State Championship since 2017. Driscoll scored 33 goals and added 29 assists in 2021.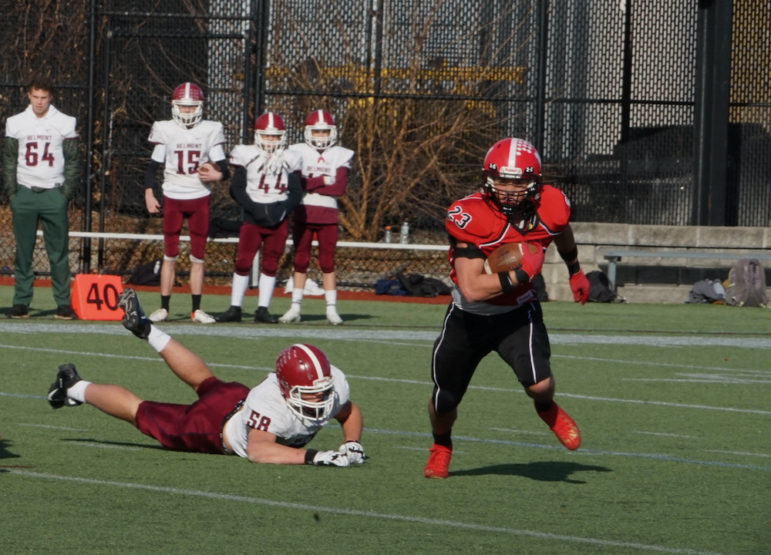 Watertown running back Mason Andrade ran for a school-record 1,575 yards in 2021, and made the Globe's All-Scholastic team. He scored 16 rushing touchdowns, and on the other side of the line of scrimmage he averaged nine tackles a game as a linebacker. In his career at WHS he gained 3,854 all-purpose yards. In his final season he helped the Raiders make the State Tournament and beat Belmont this year. Andrade was also named Middlesex League MVP.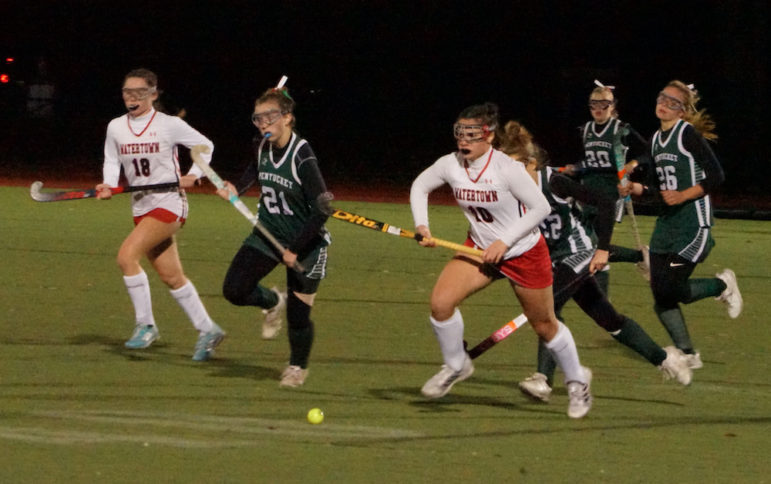 Junior co-captain Elizabeth Loftus provided solid defense for the undefeated Watertown field hockey team and was named to the Globe's All-Scholastic team. She scored 15 goals and had 17 assists in 2021, and has 68 points in her three year's at WHS.
See all the Boston Globe's All-Scholastic teams by clicking here.