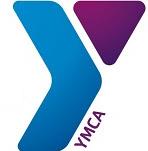 The following announcement was provided by the West Suburban YMCA:
WHAT'S HAPPENING AT THE WEST SUBURBAN YMCA?
WINTER PROGRAM REGISTRATION
The Y remains committed to helping you and your family stay active, engaged, and safe as we enter the new year. Why not pick up a new hobby this season? Register for programs like dodgeball, basketball, track and field, adult kettlebell fitness, youth HIIT squad, swim lessons, and more in our Winter Session. The Winter Session runs from January 3 – February 20, 2022, Registration is open, so visit Y's website for more details and to register.  
SUMMER CAMP REGISTRATION
Summer already? Be sure to be ready to register your child in a YMCA Summer Camp, as spots fill quicky. Our day camps Camp Pikati (Newton MA) and Camp Chickami (Wayland MA) open for enrollment starting January 10th. Our overnight summer camp, Camp Frank A. Day (East Brookfield MA) is open for enrollment now! 
SUMMER CAMP INFORMATION SESSIONS
Questions about camp? Visit us for a Summer Camp Information Session coming soon! Meet staff and learn more about camp. We believe that the camp experience is transformational. YMCA camp gives kids the chance to make new friends, learn new skills and interact with nature. Join us for our in-person info sessions to learn more! We currently offer three camps, for children of all ages!
·         Camp Pikati is a day camp that operates on-site at the West Suburban YMCA in Newton. Children between the ages of 3 to 13 can attend. 
·         Camp Chickami is a traditional outdoor day camp located in Wayland on a beautiful, wooded property that borders conservation land. Children entering grades 1-10 are welcome to attend 
·         Camp Frank A. Day is a traditional co-ed overnight camp located an hour west of Boston in East Brookfield. Campers, who range in age from 7 to 16, live in rustic cabins or platform tents, with groups determined by age and gender identification. 
Info Session Dates:  
· Wednesday, Jan 05, 2022, 4:30 pm – 6:30 pm
· Thursday, Jan 13, 2022, 3:00 pm – 5:00 pm
· Tuesday, Jan 25, 2022, 4:00 pm – 6:00 pm
YMCA Wellness Tips
A time filled with celebrations, and precious family time. Unfortunately, however, this is also the time of year when the flu and other illnesses start to make its rounds. As temperatures continue to drop, COVID and other viruses become easier to contract. Due to winter's cold temperatures and low humidity, these viruses can survive longer, hold on tighter, and spread quicker, which is why winter has gained the popular label of "cold and flu season." If you are often at the YMCA, do not let the fear of catching a bug keep you from sticking to your exercise schedule this year, and follow these tips! 
· Wear a mask!
· Wipe down equipment before and after use.
· Wash your hands frequently.
· Do not visit if you are feeling unwell.
· Stay hydrated.
We're Hiring!
Be the change you want to see in the world – from teaching the next generation to designing programs that address the health and wellness of our community. Join our team of exceptional leaders making a difference through the Y! We offer opportunities in the following departments/program areas: 
· Member Services
· Child Care
· Aquatics
· Sports
· Fitness & Wellness
· Summer Camp
· Maintenance

Full time, part time, and seasonal positions available. Visit our online career center to view all open positions!  
Season of Giving!
Tis' the Season of Giving here at the WSYMCA and we sure have tons of cheer to spread…
To kick off the season of giving, we encouraged all current and prospective members to participate in our canned food drive! All canned goods were donated to The Newton Food Pantry, with our community donating over 450 goods that were delivered to the pantry in early December! 
The Y's Annual Giving Tree was a great success this year! Placed in the lobby, the tree was filled with holiday wishes from families in our community. This year the Giving Tree SMASHED records, as we helped a total of 83 participants, which made up 36 families. In total, we had over 500 gifts donated to those in need, and 130 individuals who donated gifts or made a monetary donation directly to the Giving Tree! The Y is so grateful for its astonishingly generous community that continues to raise the bar each year.  
Lastly, the Y is encouraging its community to make a small donation of $22 to ring in the new year and help us debut our new DipJar – an effortless way to support causes you care about in less than 60 seconds! A donation of $22 will spread joy in the New Year and will support a youth membership's financial aid for one month. Help a child cultivate friendships and thrive in the West Suburban YMCA's active, fun setting. Find out more about the DipJar by visiting the Y in person!