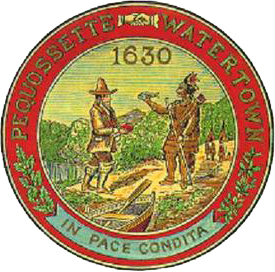 With the retirement of Michael Driscoll this month, Watertown will be hiring a new City Manager for the first time in nearly 30 years and residents can be part of the process. Two residents will be included in the committee that will screen the candidates for the position.
On Tuesday night, Council President Mark Sideris announced that the Screening Committee would have seven members. Along with the two residents, there will be three City Councilors — Sideris as chair, Vice President Vincent Piccirilli and Caroline Bays, who chairs the Personnel and Town Organization Committee.
There will also be two members of the City Administration or City employees, who have not yet been named.
Sideris said he would review the letters sent in by interested residents and speak to them about their interest in serving on the committee.
The following announcement was provided by the City of Watertown:
The City of Watertown is seeking two residents to serve on the City Manager screening committee.
The committee will be reviewing applications and making a recommendation to the full City Council on candidates to be interviewed for the position.
Please send your letter of interest and why you feel you would be helpful to this committee to the City Council clerk by Jan. 29,2022 to mpronovost@watertown-ma.gov