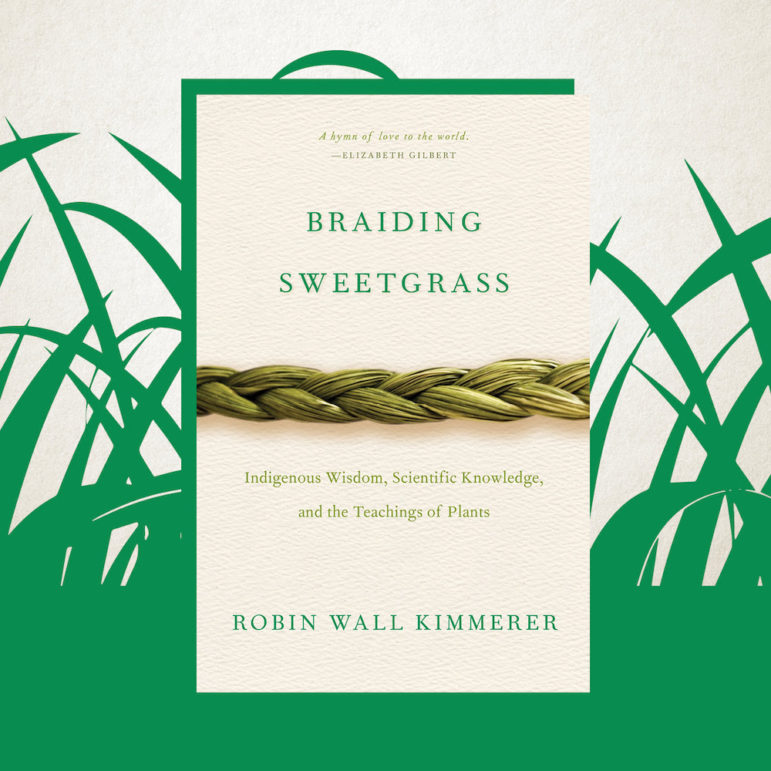 The following announcement was provided by the Watertown Free Public Library:
WFPL invites you to participate in One Book, One Watertown 2022! This year's book selection challenges us to question how we engage with the natural world around us. Braiding Sweetgrass, by botanist and Citizen Potawatomi Nation member Robin Wall Kimmerer, is a "hymn of love to the world" that gifts insight about scientific knowledge, Indigenous wisdom, and the teachings of plants.
As a botanist, Robin Wall Kimmerer has been trained to ask questions of nature with the tools of science. As a member of the Citizen Potawatomi Nation, she embraces the notion that plants and animals are our oldest teachers. In Braiding Sweetgrass, Kimmerer brings these two lenses of knowledge together to take us on "a journey that is every bit as mythic as it is scientific, as sacred as it is historical, as clever as it is wise." Kimmerer shows how other living beings — asters and goldenrod, strawberries and squash, salamanders, algae, and sweetgrass — offer us gifts and lessons, even if we've forgotten how to hear their voices. 
This year, we encourage readers to go slowly and savor this beautiful book — either all at once, or in bits and pieces. Each chapter invites reflection, and we encourage you to participate in our free community programs (coming in March!) whether you've read some or all of Braiding Sweetgrass.
Extra books are now available at the WFPL Reference Desk. Audiobook and eBook copies are available through the free Libby and Hoopla apps.