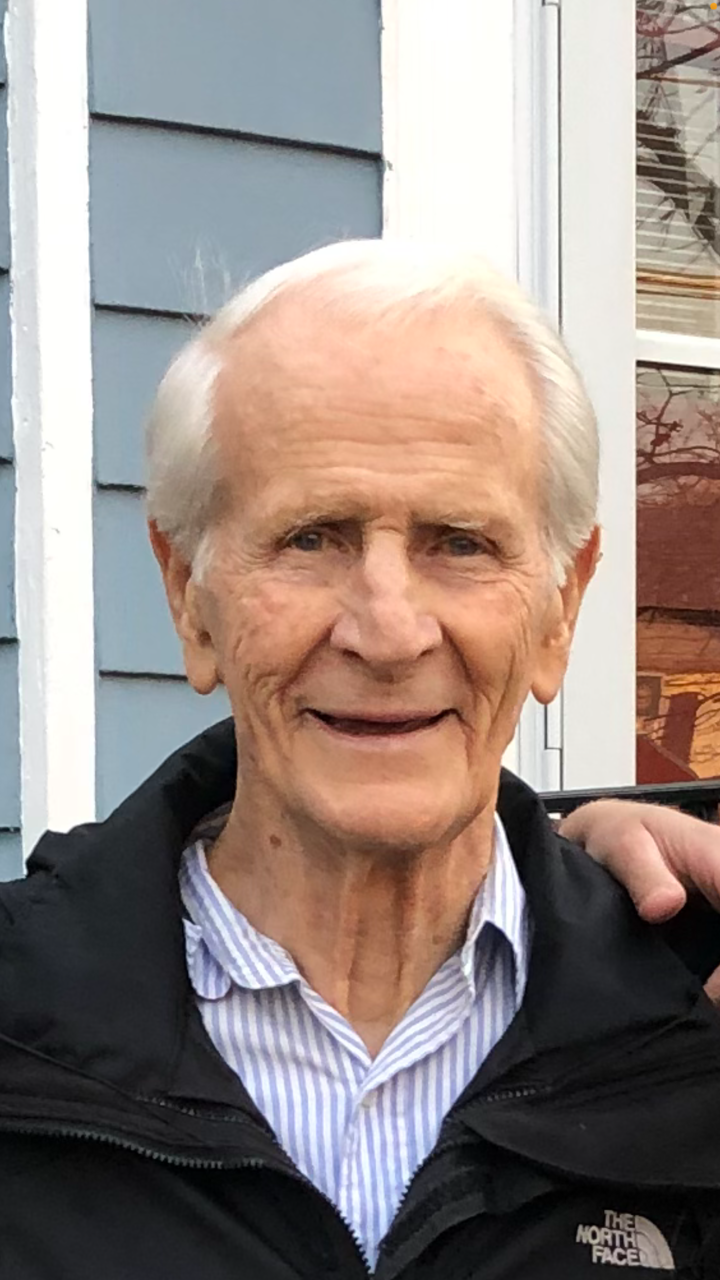 Robert A. "Bob" Manzelli, passed away on January 17th, 2022, at the age of 84. Bob was born in Roxbury, and was a longtime resident of Watertown and Rockport.
He was inspired and driven to serve others. He attended Watertown High school and Huntington prep. He graduated from Boston College and received his active duty commission as a Second Lieutenant in the US Army in 1959, where he trained as an artillery officer. He was assigned as a reserve instructor in the 5th Howitzer Battalion, 5th Artillery. He was honorably discharged in 1968 as a 1st Lieutenant. He was a member of the Disabled American Veterans organization.
He was a distinguished member of the Watertown Rotary Club. He served on the board of trustees at the Watertown Savings Bank; an aptly named position for such an honorable man. He owned Munhall Energy company for many years. He was a giant in the home heating industry, but more importantly he was loved by employees and customers alike. He used to say "it always gave me a good feeling to go into that house over there and give them heat."
Civic duty was an important calling for him. In 1969 he won his election to the Watertown selectman's office at 29, one of the youngest ever. He served three terms, one as chairman of the board. In 1975 he was sworn in as a state representative on Beacon Hill after winning the election for the Watertown district. He served as member of the government regulations committee. He was a champion of his Watertown constituents, giving them a voice at the state level. He completed his service to Watertown as the town Purchasing agent.
He played a baseball game at Fenway Park with fellow state reps, Republicans vs Democrats. He lined a few singles. He was extremely active and enjoyed many years of pickup basketball with dear friends at the Watertown Boys and Girls club. His corner jump shot was money, as the story goes.
His greatest joy was his six grandchildren, he adored them all unconditionally.
His lessons, guidance, and blessings will be with us forever.
He was the son of the late Attilio and Ida (Gatti) Manzelli. Loving and devoted husband of Barbara E. (West) Manzelli for 63 years. Loving father of Marc A. Manzelli & his wife Christine of Wakefield, Michael Paul Manzelli & his wife Betsy of Gloucester, and Michelle M. Bodoni & he husband Rob of Tewksbury. Dear brother of Marilyn J. Cookson of Marston Mills, and the late Francis P. Manzelli and Thomas P. Manzelli. Loving grandfather of Brianna West Huddleston & her husband James, Kash E. Manzelli & his wife Maura, Sean C. Manzelli, Allison Heath Manzelli, Julie E. Bodoni, & Matthew R. Bodoni. Also survived by his sister-in-law Jane; brother in-law John; and many nieces and nephews.
Funeral from the MacDonald Rockwell & MacDonald Funeral Home at 270 Main St., WATERTOWN, Saturday, January 22, at 9 AM, followed by Funeral Mass in the Church of St. Patrick, 212 Main St., Watertown, at 10 AM. Relatives and friends kindly invited, masks are required for the visitation and mass. Visiting Hours, Friday, 3-7 PM. Interment Beech Grove Cemetery, Rockport. Memorials in Bob's memory may be made to the Watertown Boys & Girls Club, 25 Whites Ave., Watertown, MA 02472 or at www.watertownbgc.org