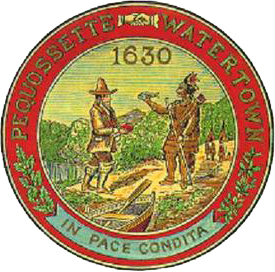 The following announcement was provided by the City of Watertown:
City Manager Michael J. Driscoll is seeking six (6) Watertown citizens interested in serving on the Watertown Affordable Housing Trust. The Housing Plan adopted by the City of Watertown on March 23, 2021 documented the need to create and preserve more affordable housing within the City.
The Watertown Housing Partnership recommended the formation of a municipal affordable housing trust under M.G.L. c. 44, §55C to establish a trust to facilitate the creation and preservation of affordable housing within the City of Watertown for the benefit of low-to-moderate-income households and for the funding of community housing. The Honorable City Council adopted Ordinance 2021-89, An Ordinance to Accept the Provisions of M.G.L. C. 44, §55c to Establish a Trust to Facilitate the Creation and Preservation of Affordable Housing Within the City of Watertown at their November 23, 2021 meeting.
Composition: The Trust shall be governed by a Board of Trustees (the "Board") in accordance with M.G.L. c. 44, § 55C, as revised from time to time, and the authority granted by the City Council. The Board of Trustees shall be composed of seven (7) Trustees that meet at regular intervals. The City Manager shall serve as one (1) of the Trustees.
Appointment and Tenure of Trustees: The City Manager shall appoint Trustees for a two (2) year term, subject to confirmation by the City Council, such term to end on June 30 of the expiration year or until such time as a successor Trustee is appointed. The Trustees first appointed shall have staggered terms, with three (3) of the appointed Trustees initially serving a one-year term, and the remaining three (3) serving a two-year term. Thereafter, all appointments and reappointments, with the exception of the City Manager's term, shall be for a period of two (2) years. Trustees may be reappointed for additional terms.
Qualifications: Trustees appointed by the City Manager shall be a group of diverse residents who have relevant experience in the fields of real estate, housing, banking, finance, law, architecture, community planning and/or similar areas of expertise relating to the creation and preservation of affordable housing.
Authority and Responsibilities: The Watertown Affordable Housing Trust shall exercise any and all of the powers legally authorized under M.G.L. Chapter 44, Section 55C.
Applicants should submit a letter of interest accompanied by a resume or other information concerning background or experience by Friday, February 11, 2022: by email to citymgr@watertown-ma.gov or City Manager's Office, 149 Main Street, Watertown, Massachusetts 02472.