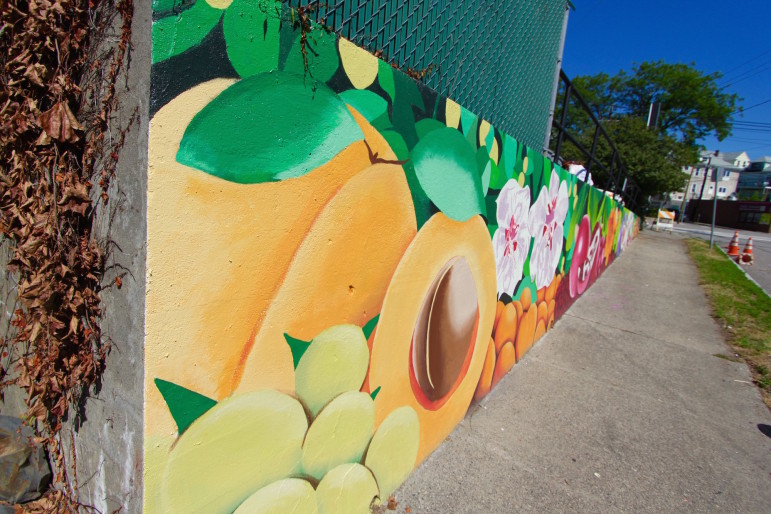 The following information was provided by the City of Watertown:
As cities and towns around the country reimagine and reinvest in their public spaces during the COVID-19 pandemic, Watertown is rolling out a public arts and culture program to cultivate a more vibrant, welcoming, inclusive, and connected public realm.
Overseeing this effort will be a new addition to the city staff, Public Arts and Culture Planner Liz Helfer, who started in City Hall just after Thanksgiving. Helfer, who previously ran Hatch Makerspace at the Watertown Free Public Library, is a practicing artist experienced in arts administration. She will work in City Community Development and Planning office with the newly-formed Public Arts and Culture Committee that will make recommendations around art in public places, while overseeing fundraising, community partnerships, outreach and more.
The effort to create a public arts and culture program and to staff it with a new planner builds on nearly a decade of work led by local arts and community leaders. Residents worked to design and implement murals across the city, including on the Community Path, with the goal of demonstrating broad support for public art in Watertown and building consensus on the need for more reliable funding and transparent public input methods.
In 2019, Watertown received a technical assistance grant from the Metropolitan Area Planning Council (MAPC) to assist with the creation of a Public Arts Master Plan, which outlines a vision and set of values for public arts in Watertown, and recommends strategies for managing and funding the program. It was officially adopted by the Watertown Council in February 2021.
Helfer said this new arts and culture program builds on those grassroots efforts within the community, giving her a clear mission and lots of support in her new role.
"I am honored to bring my experience into this new role for Watertown, where the community has given deep thought to their vision for arts and culture," said Helfer. "I hope an arts and culture lens will bring new dimension to the city's community development and planning work. I can't wait to work with the new Public Arts and Culture Committee; they are all immensely talented and committed to seeing arts and culture thrive in Watertown."
The Committee includes nine members with backgrounds in arts education, marketing, fundraising, and a variety of creative disciplines, and they will soon get to work overseeing the program and making recommendations on different forms of public art and culture to the City Manager and City Council for final approval. The Committee also includes one designee from the Watertown Cultural Council.
Over the next several months, the Committee will work with City staff and staff in MAPC's Arts & Culture Department to develop language that articulates goals, values, and priorities of the Public Arts and Culture Program, funding sources, and decision-making processes.
Helfer's hiring and the creation of the Committee are milestone developments for the region's public art landscape. Annis Sengupta, Director of MAPC's Arts & Culture department, noted the significance of expanding municipal staff capacity to support arts and culture as a fundamental part of community life.
"We at MAPC are thrilled to be working with Watertown staff and residents to support an equitable and innovative model for arts and culture in the public realm," said Sengupta. "We look forward to collaborating with Liz and the Committee to help bring their ideas to life through public arts policy."
The Committee meets on the fourth Monday of each month at 6 p.m. and encourages public input. Due to COVID concerns, the January 24th meeting will be held virtually via Zoom.
More information about the Committee and meeting information can be found at https://www.watertown-ma.gov/614/Public-Arts-and-Culture-Committee.
For more information about the Public Arts and Culture program, upcoming arts and culture events, and resources for local artists, visit https://www.watertown-ma.gov/688/Public-Arts-Culture.