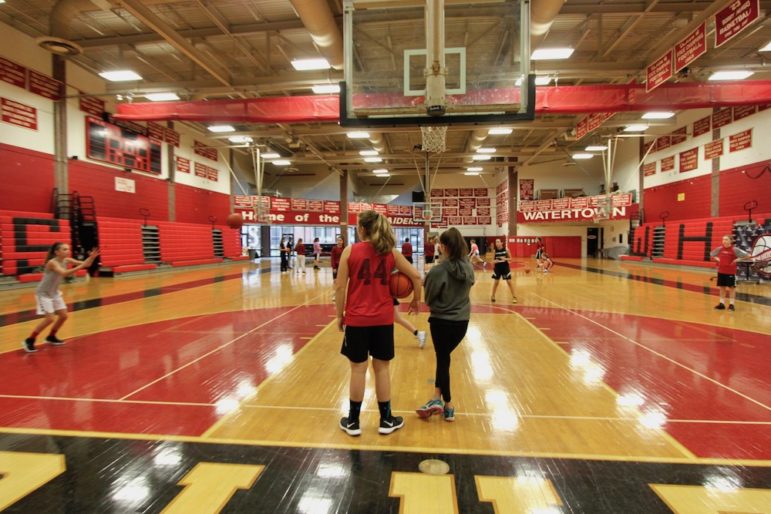 The Watertown High School gym will be open to the public on Sundays for groups of all ages.
The Watertown Recreation Department provided the following announcement:
Winter is here, and that means Community Sports & Games Open Gym Program is back!
Please don't forget to register and participate in this program. It's a great way to get out of the cold into the gym for some fun and exercise!
Masks are required inside the building. (If you are not feeling well, please do not attend!)
Please bring a water bottle.
Enter/Exit the building through the back gym doors located at the rear end of the parking lot.
Please refer to the specific age group chart below:
Sundays @ High School Gym
Youth Fee: $10.00 – Adult Fee: $15.00 per session
All Ages Welcome
2:00pm –3:00pm
Grades Pre-K to 5
Group Limit: 50
3:15pm – 4:15pm
Grades 6 to 8
Group Limit: 50
4:30pm – 5:30pm
Grades 9 to 12
Group Limit: 50
5:45pm – 7:00pm
Adult
Group Limit:50
If you have any questions, please contact the Recreation Department at 617-972-6494.