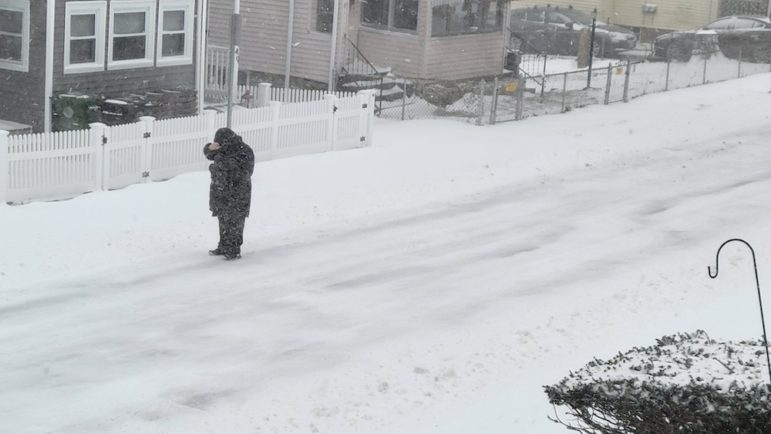 Two feet or more of snow is expected to fall on Watertown on Jan. 29. Share your photos taken from the warmth of your home, or from the chilly outdoors if you are more adventurous.
Send photos to watertownmanews@gmail.com, or share them on Watertown News' Twitter or Facebook accounts.
Snow really piled up at Diane Blohm Drinan's home in East Watertown.
Andy Anderson captured the atmosphere of Saturday's storm in this photo.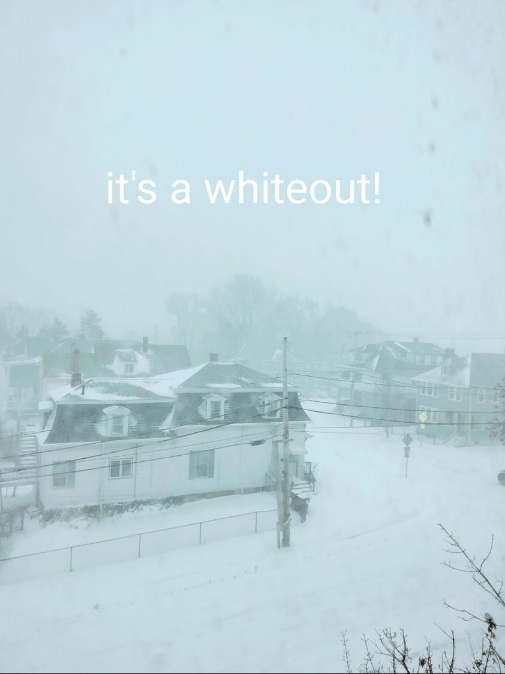 The blizzard left plenty of fodder for snowblowers. This video was provided by Sue-Ellen Hershman-Tcherepnin
Lisa Marie Keuchkarian-Mckeen's son and dog take a break in the snow Saturday.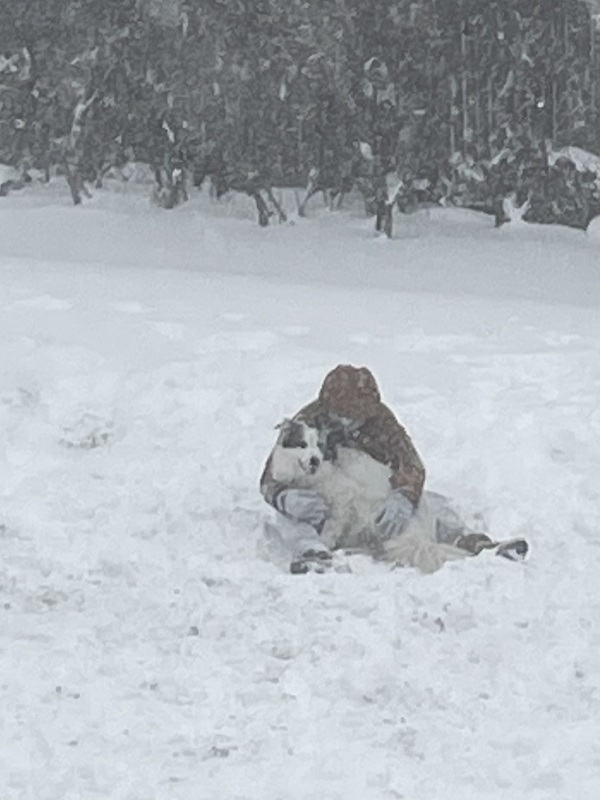 She also sent over this photo of the Eastside during the blizzard.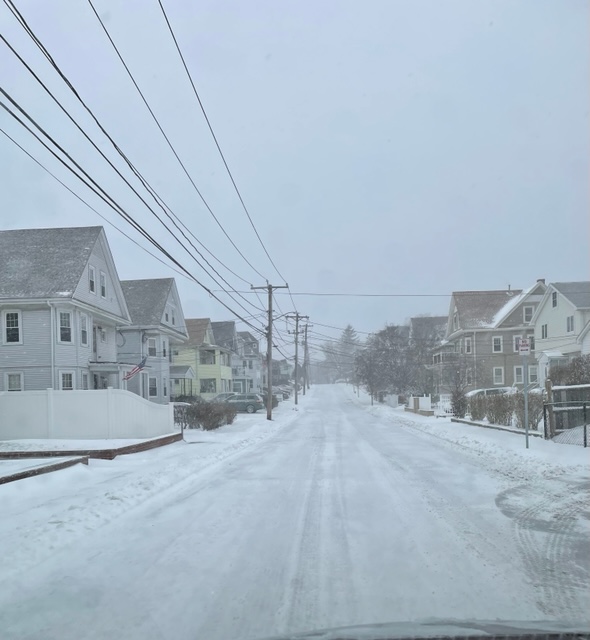 The Charles River had an interesting look during Saturday's. Thanks to Christina de Araujo for sharing the photos of the Charles and Riverside Street.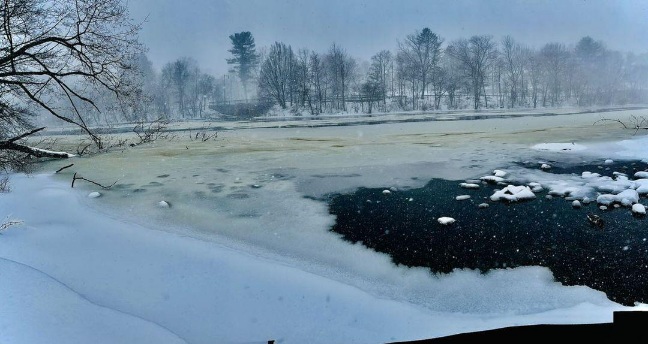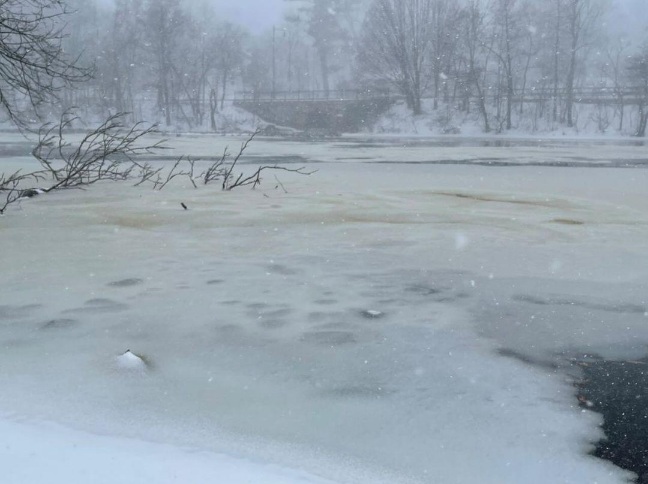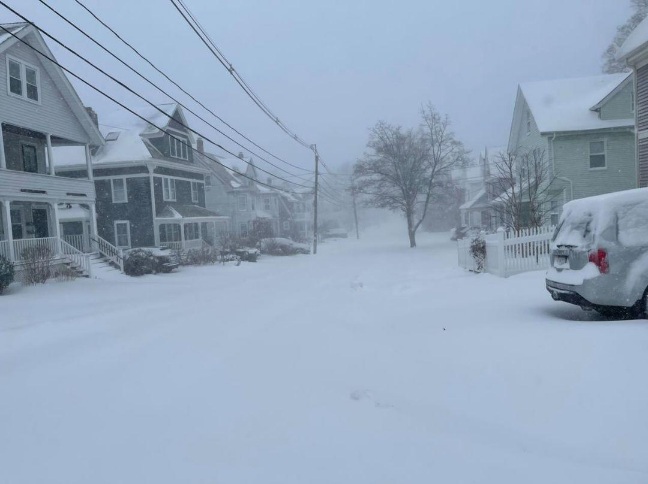 Diana Dugan Richards got these photos showing how much snow fell at her home Saturday.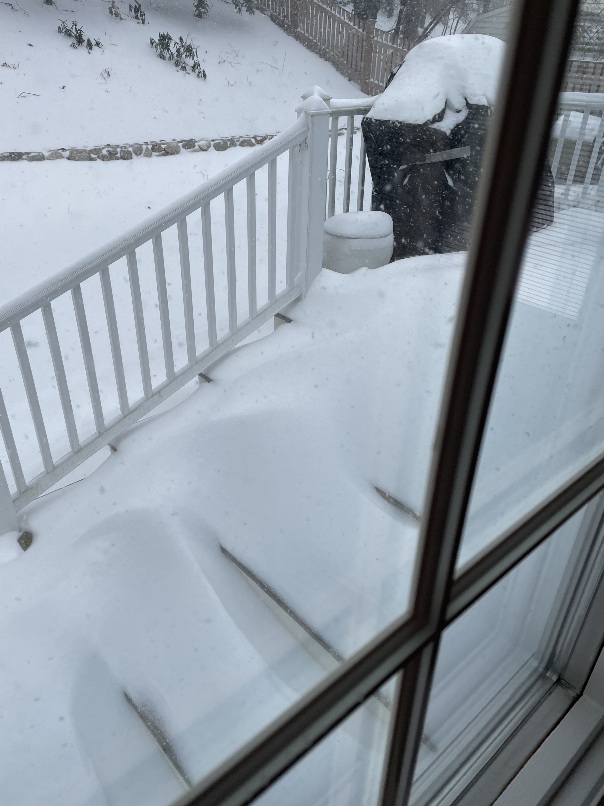 Joy Babcock got this photo of a sidewalk snowplow that tipped over on Main Street on the Westside Saturday afternoon. The driver was OK. Eventually equipment was brought out and got it right side up.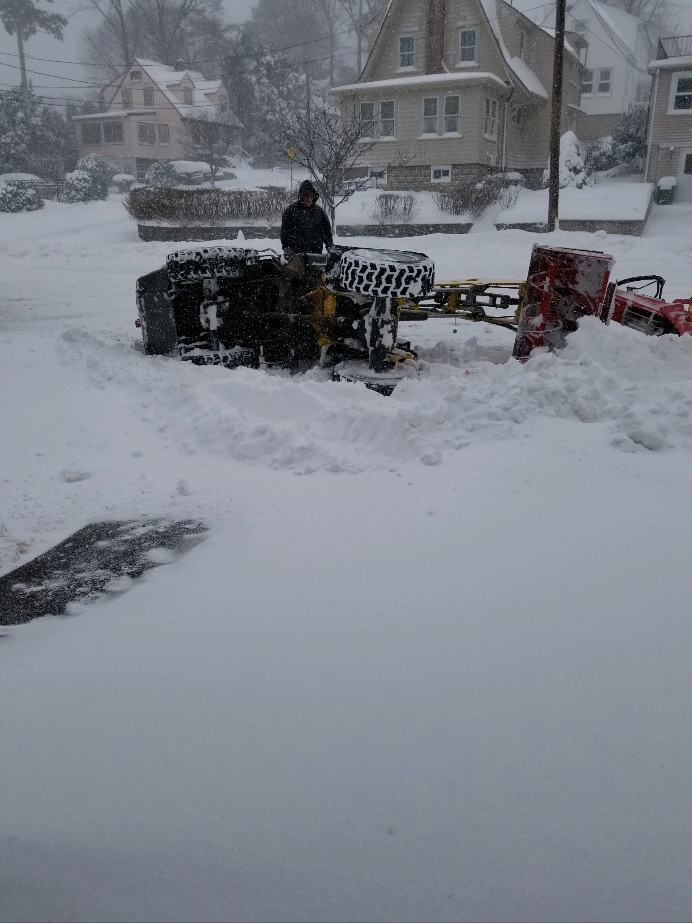 You can really see the snow swirling in this video near Victory Field from Patti Teopaco.
Jamie Mobed provided this nice photo of a snowy Finnish Lapphund.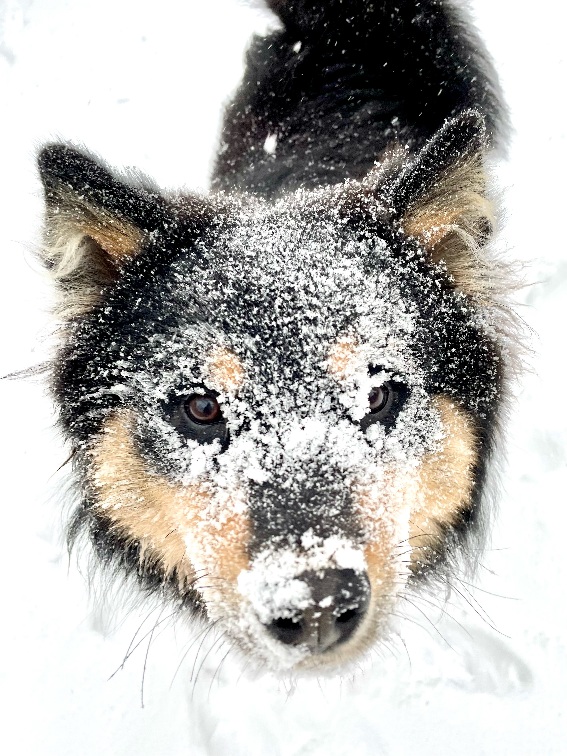 Teddy Kokoros filed this weather update on Twitter.
Adam McCready shared this dramatic video of the winds from the blizzard.
The video does capture the full intensity of the storm, but I have never whiteout conditions this intense during my 20 years in New England. @WatertownMANews @NWSBoston @cbsboston pic.twitter.com/xAY5Fys1To — Adam McCready (@AMMcCready) January 29, 2022
A nice photo of the Charles River in Watertown Square before the storm, Friday night, by David Sprogis.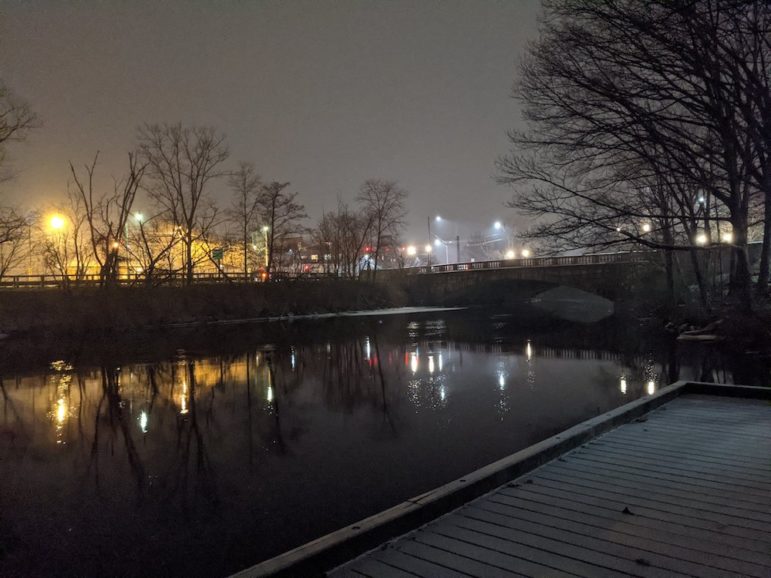 David shared another of what it looks like near St. John's Church on Mt. Auburn Street near the Square at about 11:45 a.m. Saturday.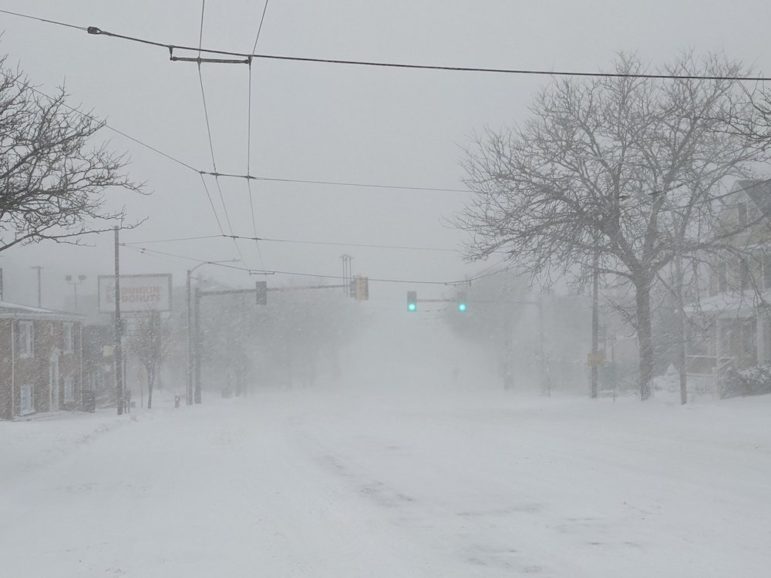 Teddy Kokoros shared a few snowy pics from Main Street on the Westside, including the Watertown Police Station.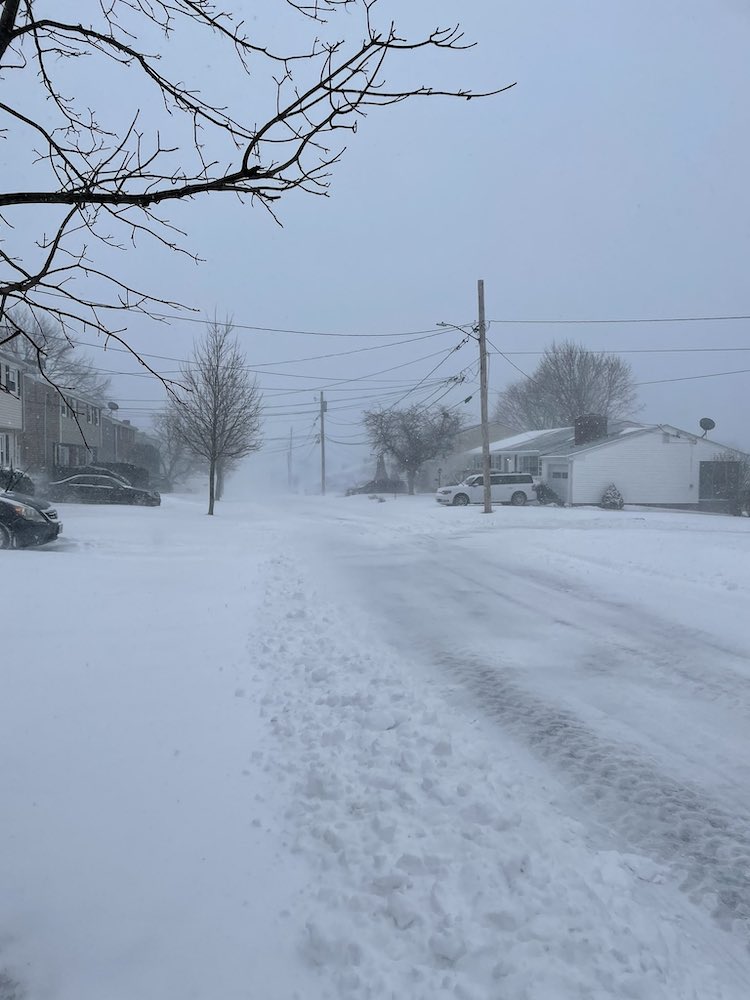 The winds arrived overnight and as of 10 a.m. about 4 inches had fallen in Boston, according to WBZ Channel 4. The heaviest snow is expected in the late morning and during Saturday afternoon.
The Blizzard Warning lasts until midnight. The City of Watertown is under a Snow Emergency.