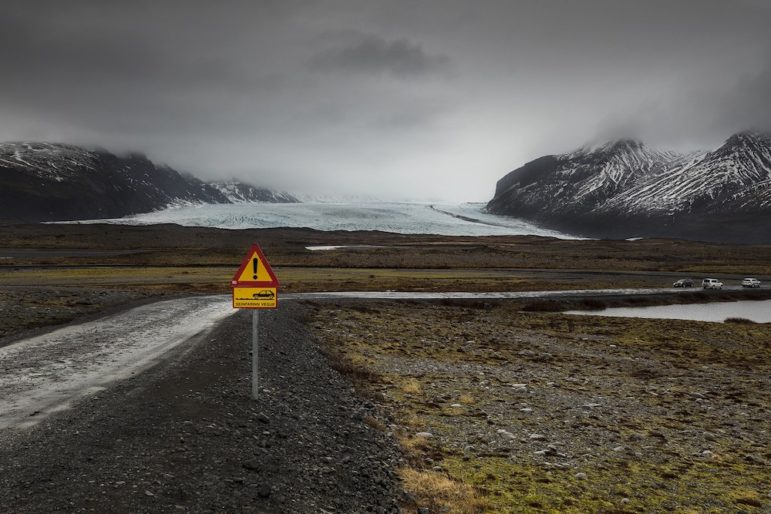 The following information was provided by the Mosesian Center for the Arts:
As the Mosesian Center for the Arts opens its doors after over 20 months of major renovations and closure due to COVID, the group exhibition "Human/Nature" couldn't be more perfect.
Initially scheduled for the spring of 2020, "Human/Nature" raises questions that are more urgent
than ever. How are human activities changing the natural environment? What it would look like to modify the way we live in order to lessen the damage that our impact causes the planet?
The exhibition includes a broad range of art addressing issues of rapidly changing climate and its impact on daily life. The selections were made by Boston-based artist Nathalie Miebach. Her
work focuses on the intersection of art and science and the visual articulation of scientific observation. Her woven sculptures interpret scientific data related to astronomy, ecology, and meteorology in a three-dimensional space. Her pieces simultaneously function as works of art, aural embodiment of data (musical compositions), and instruments that illustrate environmental change.
Ms. Miebach has chosen pieces that are wonderfully diverse. Mark Shastany's haunting photograph "Exclamation Point" captures a solemn, fog enveloped, almost outwardly Icelandic landscape. The artist writes that the Vatnajökull Glacier, one of the largest in Europe is receding and will vanish within 40 years due to climate change. The sign with an exclamation point positioned in front of the glacier represents the level of urgency needed to address rapidly
changing climate.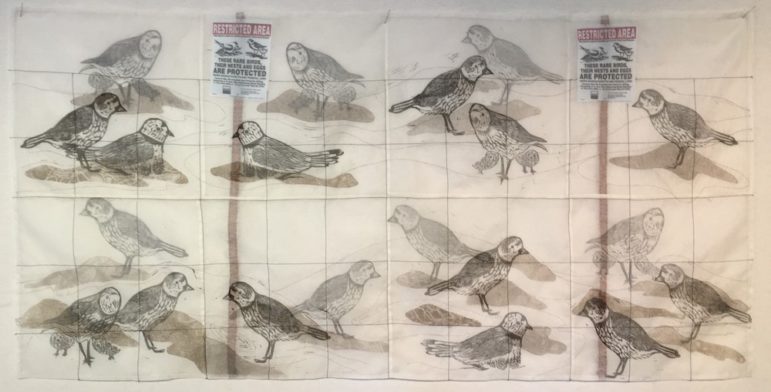 Nancy Crasco's "Climate Change Indicator: Plover's Plight" is focusing on the endangered Piping Plover, a small, energetic bird usually found on the North Atlantic coastline. The changing waterline and shore development are the reasons for its disappearance. The artist chooses layers of silk organza and printmaking techniques to construct a textile piece that isolates the birds in an empty, ephemeral, and white landscape that is suggestive of their vanishing natural habitat. She juxtaposes the birds with warning signs signaling protected areas creating a pattern of distress and isolation.
Themes of waste, changing climate, loss of species and their natural habitats, sustainability and the health of our planet are addressed in many thought provoking and imaginative ways by 34 talented artists.
"Human /Nature" is on display at the Mosesian Center for the Arts from February 14 to April 22, 2022.
Opening: February 17, 5:30 – 7:30 pm / Snow date: February 24
Special closing reception with the juror, Natahlie Miebach on April 22, 5:30 – 7:30 p.m.
The opening reception will be held on February 17, 5:30- 7:30 p.m. / Snow date: February 23.
There will be a special closing reception on April 22, Earth Day, with Ms. Miebach, 5:30-7:30 p.m.
The mission of The Mosesian Center for the Arts is to enrich the lives of diverse audiences and
participants by providing exceptional experiences in theater, visual, and literary art.
Website: www.mosesianarts.org
Facebook: www.facebook.com/mosesiancenterforthearts
Twitter: www.twitter.com/mosesianarts
Instagram: www.instagram.com/mosesianarts