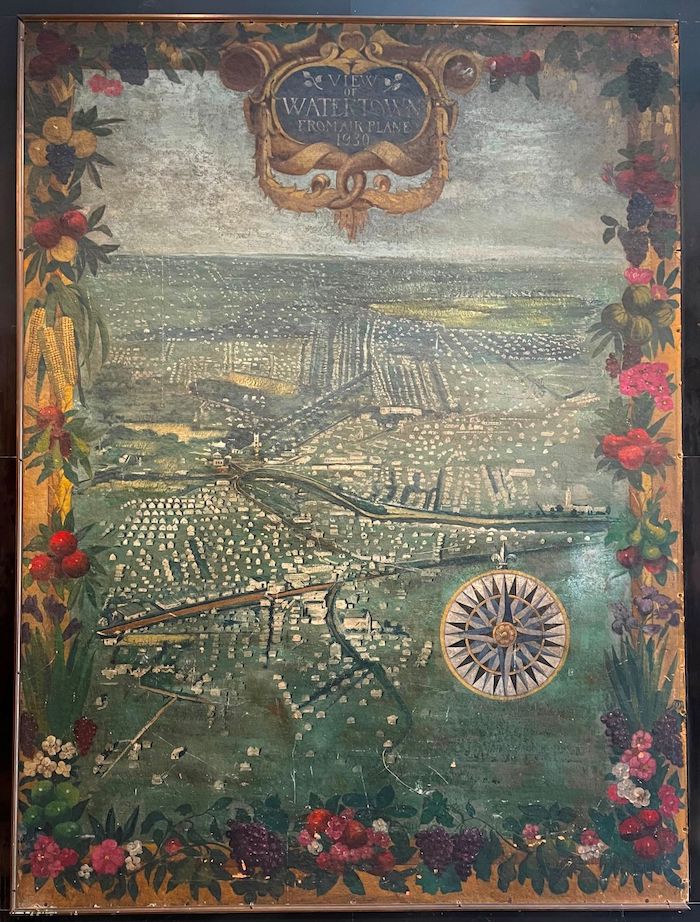 Three projects applying for funds from the City will make presentations to the Community Preservation Committee in coming weeks. They would be the first projects to receive money from the Community Preservation fund.
The funds come out of the Community Preservation Fund, which was created after voters approved the Community Preservation Act in 2016. This will be the first year that funds will be distributed, said Community Preservation Coordinator Lanae Handy.
"It has been a long time coming. It is exciting to get to this point," Handy said.
The upcoming forums, to be held virtually on Zoom, will give people a chance to learn more about the projects.
"We want to be open and transparent," Handy said. "We want the public to learn more about the projects, so this is an opportunity for the applicants to describe their project, answer questions from the Committee and the public, and get comments from the public."
The three projects are:
Repair and preserve the two "1630 & 1930 Geographical Paintings" in the lobby of Watertown City Hall
Improvements to Irving Park
Constructing a two-story house to provide affordable housing for individuals with special needs
Community Preservation funds can be given in three areas, and Handy said the projects span them all.
"That's what we are happy about, we have one in outdoor recreation, one in historic preservation and one in community housing," Handy said.
The Community Preservation Committee started with 17 applications in the pre-eligibility phase, eight were deemed eligible, and five of those submitted applications, Handy said. Two dropped out before the final presentations.
In some years, the Committee may have to limit the number of projects due to funds available, but Handy said that won't be the case this year.
"We have the funds available, so in that sense they could all get funds," Handy said. "But the Committee has to deliberate. They will hear the presentations, ask questions and then deliberate and decide whether to award funds to the project."
The Community Preservation Committee will then make recommendations to the City Council about which projects it supports.
"The CPC is not the final decision maker," Handy said. "It makes a recommendation of which projects meet all our guiding principles, meet regulations in terms of the law, and also our goals that are set out in the Community Preservation Plan."
The first presentation, the 1630 & 1930 Geographic Paintings, will be held on Thursday, Feb. 17 at 7 p.m. To join the Zoom meeting follow this link: https://watertown-ma.zoom.us/j/91525442843 
The 103 Nichols Ave. project will be presented on March 17, and the presentation for the Irving Park project has not been finalized.
See the project applications by clicking here.