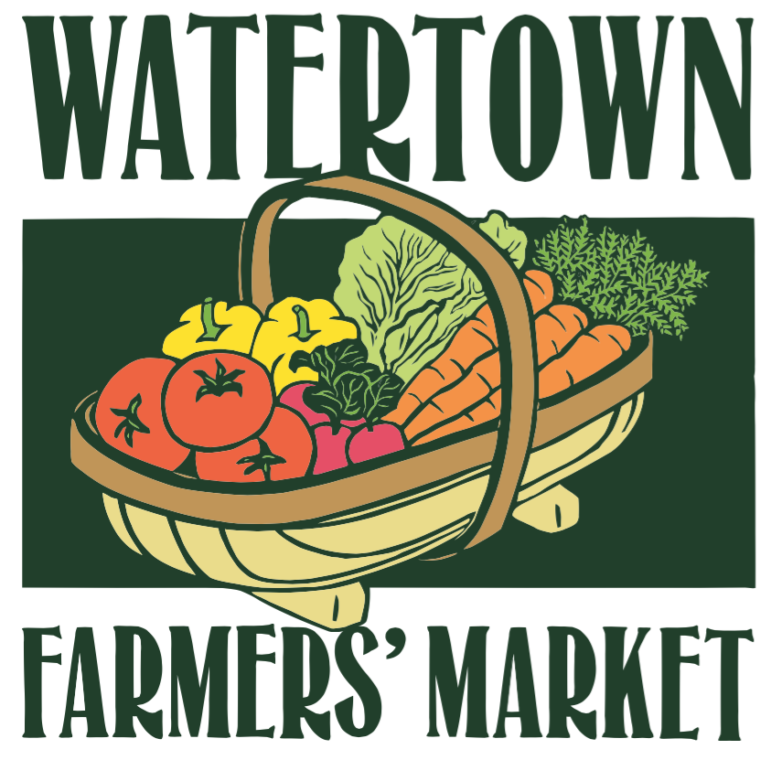 The following information was provided by the Watertown Farmers Market:
Entering its 9th Season and Going Strong
The 2021 Watertown Farmers' Market opened last June, with modified Covid protocols to ensure continued safety during the second year of the pandemic.
17 Vendors attended the market, including four farm vendors (with multiple tables), and four new specialty food vendors.
Between 450 and 700 customers visited the market each week.
Vendor sales were very good, with many reporting an increase from last year. Diversity, connectedness, and inclusiveness are what vendors like most about the Watertown Market and community.
In mid-summer, we reinstated our community guest booth hosting several local organizations, city departments, and elected officials.
Food Assistance – the Market's SNAP & HIP Programs provided over $25,000 in FREE food to eligible customers during the 2021 market season! Surplus food from vendors was donated to the Watertown Catholic Collaborative Food Pantry.
14 volunteers from the community helped out over the season, assisting staff, customers, and vendors, and enhancing all the market has to offer.
Visitors enjoyed another successful collaboration with the Free Summer Concert Series!
Current Activity
Increasing Access to farm produce and affordable local foods: Market efforts on food security are year-round. We work with local agencies throughout the community to close the SNAP GAP and educate SNAP users about the market's programs, which provide access to HIP & free produce throughout the year, and free SNAP dollars to use each week during the market season.
Two Winter CSA programs are being offered through our affiliated farms. Still Life Farm offers a self-pay winter CSA, and Dick's Market Garden Farm offers a self-pay as well as SNAP-HIP CSA to eligible customers, which provides two FREE produce bags delivered to enrolled customers each month (a $40 value)! Unclaimed bags are donated to the Watertown Food Pantry. More information: Watertown Farmers' Market | SNAP | HIP at livewellwatertown.org
What's Next
Opening Day of the Market's 9th Season ~ Wednesday, June 15th, 2022!
Plans for 2022 include utilizing more of the park space (as safety permits), hosting new specialty and ready-to-eat food vendors, expanding our artisans/craft vendor schedule, reinstating our monthly wellness programs, while continuing to plan for a year-round farmers' market.
We look forward to expansion and doing our part in improving accessibility to the local food system, fostering community connections through partner programs, and continuing to promote healthy eating and lifestyles