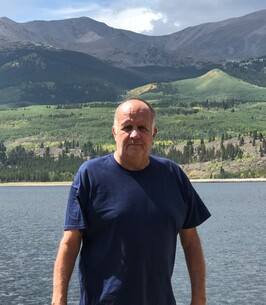 Tommy Hickey, age 69, of Wells, ME died February 21, 2022 after a short battle with cancer. He was born August 6, 1952 in Newton, MA.
Tommy graduated from Watertown High School in Watertown, MA where he grew up and attended Wentworth Technical Institute. He spent his career as a skilled craftsman and finish carpenter. His work was published in Smithsonian magazine. He loved the ocean. He enjoyed fishing, spending time in nature, animals, and being with his grandkids. He had a huge heart and wanted to do all he could for those he loved.
Tommy was son of John and Phyllis (Tia) Hickey, grandson of Sarge and Isabel M. Hickey, brother to Jay Hickey and his wife Pat, David Hickey, Donny Hickey and his wife June, and Robbie Hickey and his wife Sandy. He is survived by his daughter Rachel Besch and son-in-law Jon Besch, son Jamie Hickey and daughter Carly Brown and son-in-law Alan Brown, as well as grandchildren Cole, Tucker, and Khloe, several special nieces and nephews, and his previous wives Christine and Kristin for which he still maintained close friendships with. He was predeceased by his parents, grandparents, niece Katie Hickey and sister-in-law Jeanne Shriber.
"It is all right" – Isabel M. Hickey
Services are private. In lieu of flowers, donations can be to the Animal Refuge League of Greater Portland at https://arlgp.org/make-a-gift/donate/
To share a memory or leave a message of condolence please visit Tommy's Book of Memories Page at www.bibberfuneral.com.
Arrangements are in the care of Bibber Memorial Chapel, 111 Chapel Rd. Wells, ME 04090. www.bibberfuneral.com.