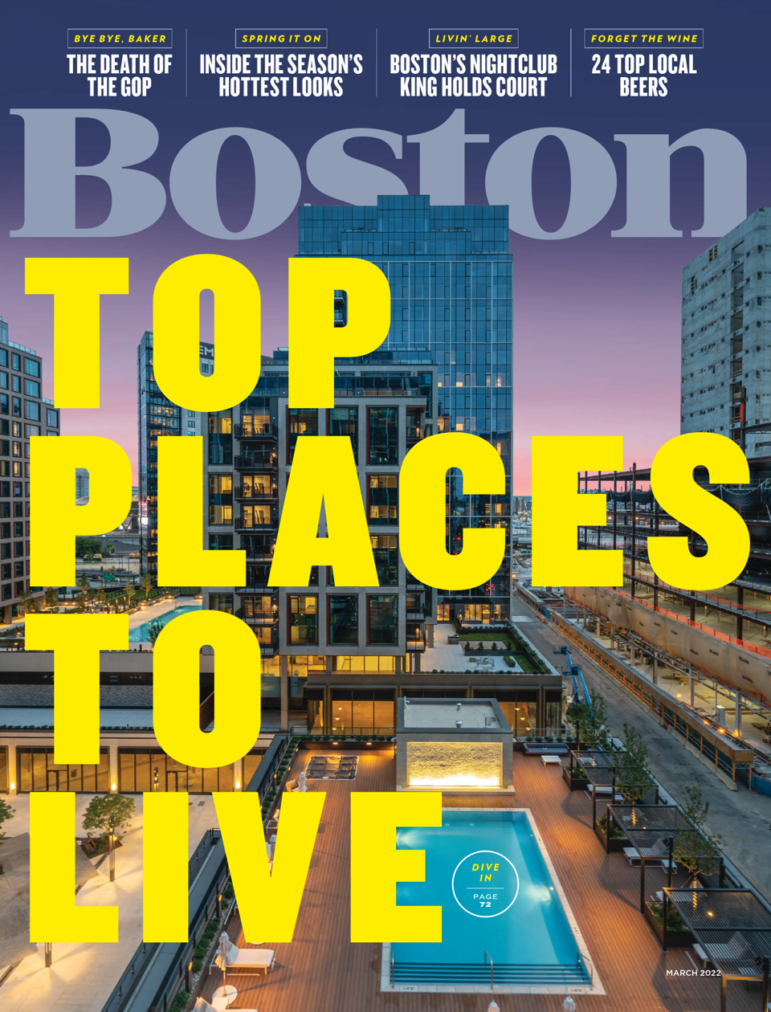 The following announcement was provided by Boston magazine:
Watertown has been named a 2022 Top Place to Live in the upcoming issue of Boston magazine. Each year, Boston magazine's Top Places to Live highlight the region's most coveted communities, breaking down one of the nation's most intricate real-estate markets into a comprehensive guide featured in the March issue. The magazine's Top Places to Live is considered an authoritative source for what's trending in the greater Boston real estate market. 
The most recent Top Places to Live names 18 communities as Top Places to Live – examining each based on current trends, values, tax rates, education systems and much more. This year, with feverish demand, rising prices and low inventory, the guide focuses on six key trends driving the market.
Watertown was recognized as part of the retail development boom, as homeowners continue to seek a level of accessibility and urban appeal found in new developments similar to larger urban centers. The magazine cites Watertown for its close proximity to the city and mixed-used developments such as Arsenal Yards, noting the development, "boasts housing as well as brands including Shake Shack so you can grab a burger on the way home from work".
According to the magazine, the median single-family home price in Watertown is $785,000, with a residential property tax rate of $13.25.
The March issue of Boston magazine, with the full Top Places to Live guide is available on March 1, 2022.
About Boston magazine:
For more than 40 years, Boston magazine's experienced writers, editors, and designers have captured all sides of the city with award-winning and insightful writing, and groundbreaking reporting and design. Boston magazine's expository features, narratives, profiles, and investigative features tell  readers how this city works, while the unsurpassed, sophisticated service journalism helps readers get the most out of it. Boston magazine reports which towns and neighborhoods are the most desirable, which schools and workplaces are at the top of the heap, which doctors are first-rate, and which restaurants, stores, and services are the Best of Boston®. To learn more about Boston magazine, visit bostonmagazine.com.