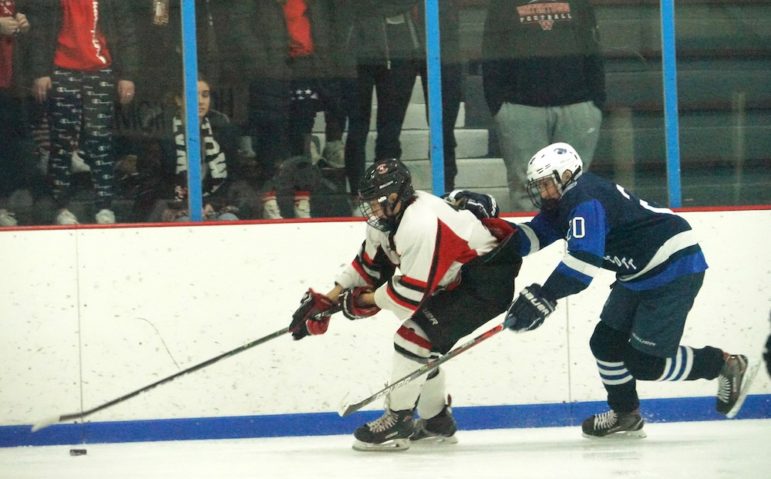 The Raiders boys and girls hockey team both earned berths into the MIAA State Tournament, and the boys squad has been seeded near the top of its bracket.
Watertown High School's boys team will host the winner of the game between 31st seeded Saint John Paul II and 34th seeded South Shore Tech in the first round of the Div. 4 Boys Hockey Tournament. The Raiders finished with a record of 10-9-1, and benefited from the strength of schedule in the MIAA seeding system.
The first round game will be Saturday, March 5 at 6:30 p.m. in Watertown. Games will be played at the higher seeded team's home rinks through the Round of 8, so if Watertown advances that far they will be at the John A. Ryan Arena until the state semifinals.
In 2020, the Raiders got to the North Section quarterfinal before losing to Swampscott. The 2021 tournament was canceled due to the Pandemic. The new MIAA tournament format has done away with the sections.
Girls Hockey
The Watertown girls team will have to hit the road to face Canton in the first round game. The Raiders received the 24th seed in the Div. 2 Girls Hockey Tournament (there are only two divisions for the girls).
The Raiders' regular season record was 15-5, while Canton was 14-6, but the seeding formula did not benefit Watertown. The game will be at Canton Metropolis Skating Rink on Thursday, March 3 at 6 p.m.
The 2021 tournament did not happen due to COVID-19. The last time Watertown players took part in the State Tournament was 2015, when they played as part of a co-op team with Belmont. The "Maraiders," as they were known, got to the state quarterfinals before losing to Austin Prep.