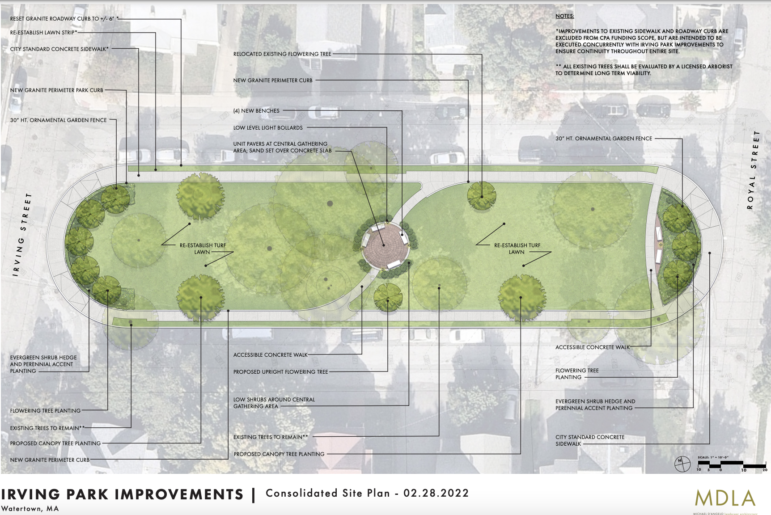 The City of Watertown sent out the following information:
The Community Preservation Committee (CPC) is evaluating project applications for Community Preservation Act (CPA) funding and applicants are presenting their projects to the Committee in the areas of outdoor recreation and community housing. 
The Irving Park improvements will be presented on March 16, and the next day the affordable housing for people with special needs on Nichols Avenue will come before the CPC.
View the Irving Park project application and proposed design. Join the presentation on Wednesday, March 16, 2022 at 7PM.  
View the 103 Nichols Avenue project application and join the presentation on Thursday, March 17, 2022 at 7PM.