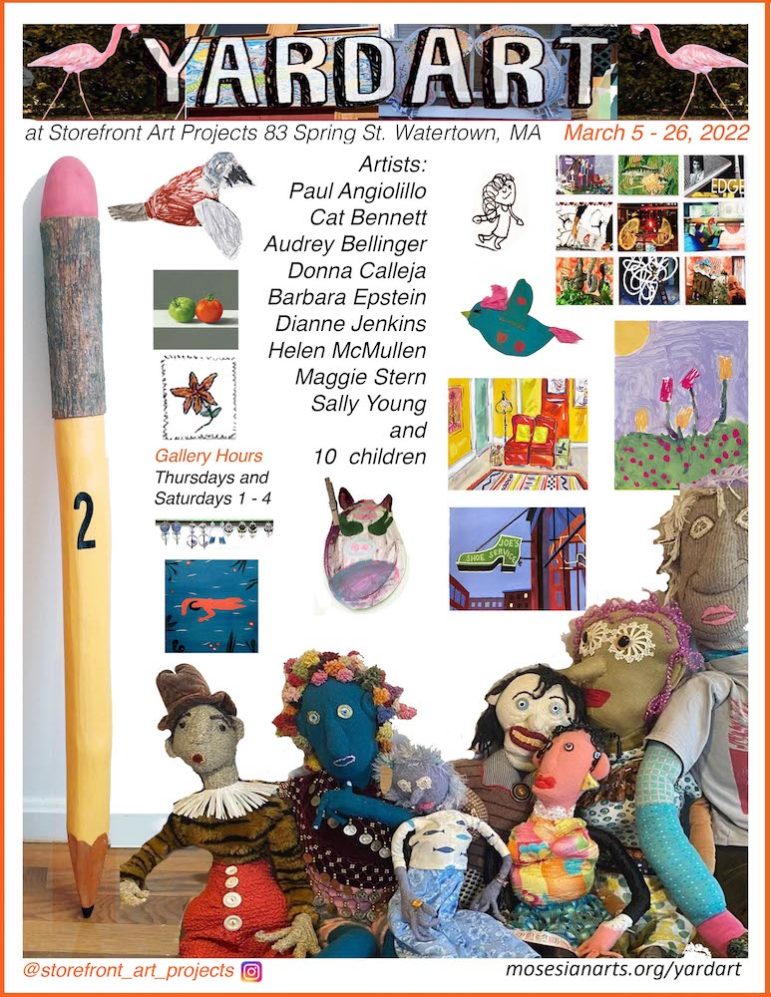 The following information was provided by Storefront ArtProjects:
Celebrate Spring, Celebrate Community! Yardart is an annual Watertown event sponsored by the Mosesian Arts Center with town-wide home, porch and gallery participation. 
Storefront ArtProjects is showcasing its own ebullient and joyful mix of homegrown and visiting talent in fiber, collage, sculpture, printmaking and painting by 9 adults and 9 children. And 25% of all sales will be donated to help Ukraine. People cross the street to peer in the storefront windows! 
Yardart 2022 at Storefront Art Projects
March 4 -26
83 Spring St., Watertown
Find out more about YardArt, and see the map of participating homes by clicking here.