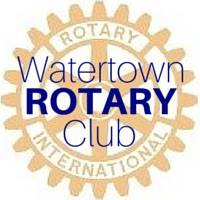 The following information was provided by the Rotary Club of Watertown:
All residents of Watertown who are high school seniors and applying to college are eligible for Watertown Rotary Scholarships. The amount of each award and the number of scholarships granted are determined on a yearly basis. 
All eligible residents must submit completed applications, postmarked no later than April 15, 2022, to:
SCHOLARSHIP COMMITTEE
ROTARY CLUB OF WATERTOWN
c/o Anthony Donato
42 Arden Road
WATERTOWN, MA 02472
The form must be completed in full and accompanied by a transcript and letter of recommendation to be considered a valid application. Incomplete or late applications will not be reviewed by the Scholarship Committee.
All information supplied on this form will be kept strictly confidential. Only one application need be submitted to be eligible for consideration for all scholarships available through the Rotary Club of Watertown.
Monetary awards will be made directly to scholarship recipients upon the presentment of a copy of the tuition bill for the recipient's first semester of college. It will be the recipient's responsibility to submit the bill to the Rotary Club of Watertown.
Please contact Anthony Donato (anthonyjdonato@hotmail.com) for a copy of the scholarship application.