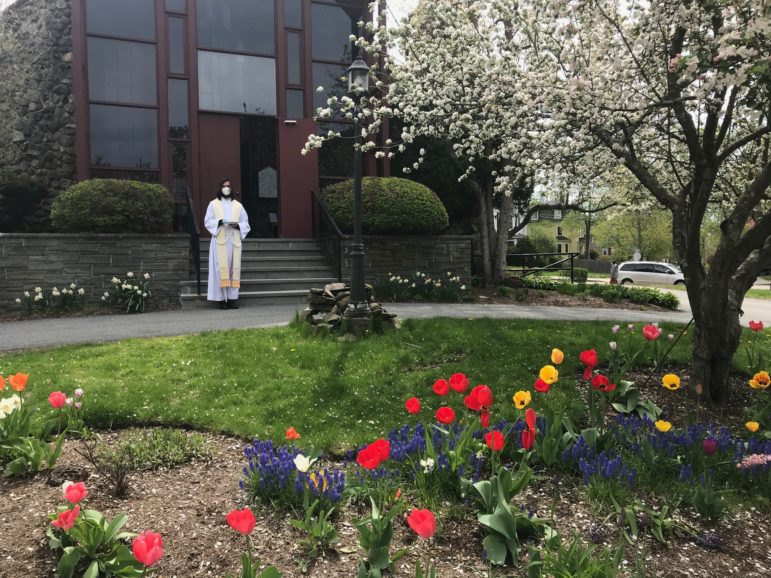 Church of the Good Shepherd, Watertown's Episcopal parish, has announced that this year's Easter services will be held both virtually and in-person for the first time since the pandemic began. The full schedule for Holy Week in 2022 is as follows:
Palm Sunday procession and Eucharist on April 10 at 10 am
Maundy Thursday service with the traditional foot washing on April 14 at 7 pm
Good Friday Veneration of the Cross on April 15 at 7 pm
Holy Saturday Vigil on April 16 at 7 pm
Easter Sunday festive celebration of the Eucharist on April 17 at 10 am
In 2021 Holy Week services were held exclusively online, with a special offering of Communion on the Steps of the church at the conclusion of the Easter Sunday service. The public is always welcome to attend both in-person and virtual services. All services can be accessed virtually, and more information is available, on the website goodshepherdwatertown.org.
(Send information about Easter Services to watertownmanews@gmail.com)