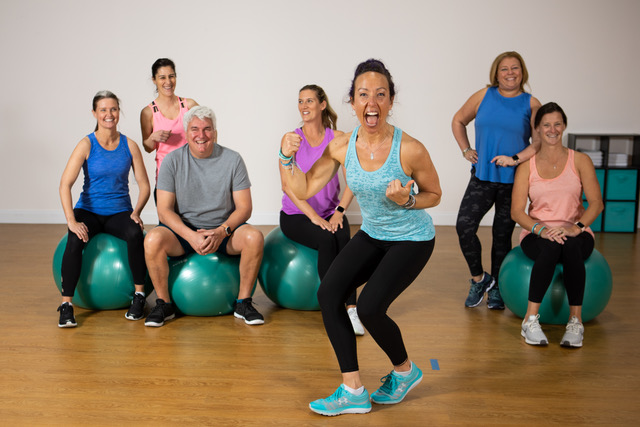 The following announcement was provided by Get Lively:
Watertown-based Get Lively®: Health & Fitness (Get Lively) is offering a free bootcamp-style class for all fitness levels on Sunday, May 8 from 9 to 10:30 a.m., followed by coffee and brunch bites. People are encouraged to bring someone with them: a mother, sister, friend or anyone else. All are welcome.
WHAT: FREE Mother's Day Bootcamp Brunch 2022
WHEN: Sunday, May 8, 9-10:30 a.m.
WHERE: Get Lively®: Health & Fitness (100 Parker St, Watertown)
WHY: Community Support (and a great workout to start the day)
While the class and brunch are free, Get Lively is assembling gift bags for women in need via the Watertown Food Pantry and would love for people to bring a new shampoo and conditioner to be included in the bags.
Whether you're a mother to humans, animals, plants, or you're simply the mother in your own life, head over to Get Lively®: Health & Fitness at 100 Parker St. in Watertown on Sunday at 9
a.m.
Advanced registration required: www.getlivelynow.com/mom
For more information, please contact: 617-320-2493/jan@getlivelynow.com
Additional Information about Get Lively®: Health & Fitness
We may have started as a fitness business…
Yes, we workout.
Yes, we learn to fuel our bodies with healthy food (that we actually enjoy!)
Yes, we talk about drinking enough water and getting enough sleep.
But we're so much more than that. If living through the Pandemic has taught us anything, it's taught me this: if we aren't having fun and enjoying ourselves, then what the heck is the point?! The Get Lively® community is here to remind each other of that daily. And boy do we need the reminders.
We are busy. We are tired. We are pushing ourselves through everyday routines when each day feels anything but "everyday." We are facing tremendous change, and stress, as we try to make sense of the World around us. We feel completely drained as we try to live through unprecedented times. And that's understandable. But we are missing out on so much. We are
missing out on the connections with each other. We are missing out on the connection to ourselves! We just don't smile enough. And that's why we come together at Get Lively®.
Since day one, our values, and the "Why" of why we come together to work out, have been so much more than losing weight and fitting into skinny jeans. We are about embracing a lifestyle that allows us to step into our most LIVELY self. And as I love to say: I'm a lively gal on a mission to help you smile more.
THIS is what Get Lively® is all about.