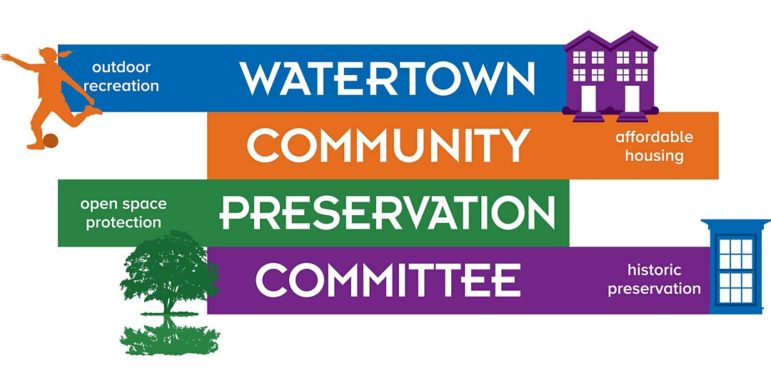 The following announcement was provided by the City of Watertown:
Help shape Watertown's future in the areas of open space, community housing, outdoor recreation, and historic preservation.
Learn about the first Watertown Community Preservation Act (CPA) projects to be recommended for funding in the process too. Please take a few minutes to complete our survey to inform the Community Preservation Committee (CPC) in updating the Community Preservation Plan. According to CPA law, we must hold a public hearing and prepare an annual update of the Preservation Plan—that means hearing from you. Take the survey –  Community Preservation FY 2021-22 Community Survey
Thanks in advance for your input.
Contact Lanae Handy, Community Preservation Coordinator at lhandy@watertown-ma.gov if you have questions or for more information. Visit watertown-ma.gov/cpc to read the CPA 5-year Preservation Plan and find out more about the CPC.