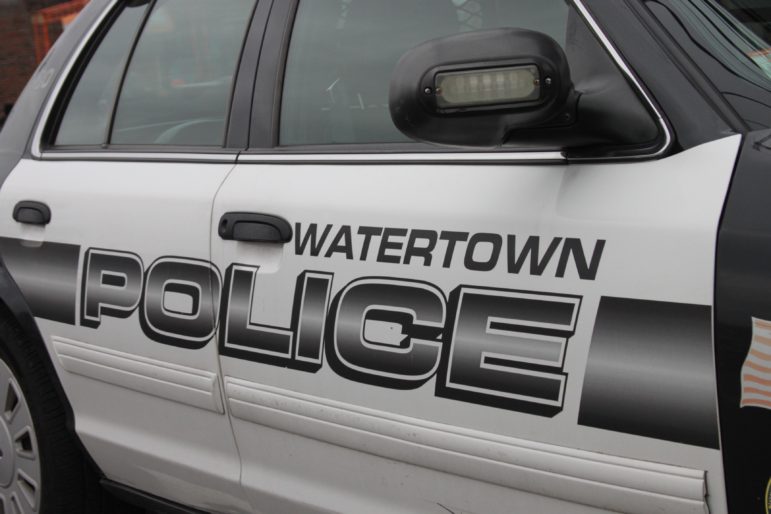 The following information was provided by the Watertown Police Department.
Arrests
March 28, 11:12 a.m.: Home Depot security approached a Watertown detail officer to alert him to a shoplifter fleeing the store. The officer put out a description of the suspect, who was spotted on Arsenal Street near the bridge over the Charles River heading into Boston. The man did not stop when officers told him to do so. They chased him into Boston and stopped him on Western Avenue near the Watertown line. The man had taken a Milwaukee brand drill and jigsaw. He left the jigsaw outside the store, and police recovered the drill when he started running from officers. Police discovered he had two warrants. Andrew Butler, 23, of Cambridge, was arrested for shoplifting and the warrants, one from Chelsea District Court for traffic offenses and one from South Boston District Court for shoplifting.
Incidents
March 29, 8:05 p.m.: A Whites Avenue resident reported a package theft. The resident ordered a Samsung Galaxy S22 cellphone for $1,400. It was confirmed delivered by FedEx but when the resident looked for the package, it was gone.
March 30, 3:45 p.m.: A Watertown man mailed a few items from the mailbox in front of the East Watertown Post Office, including a $300 check to his insurance company. Later he was notified that he missed a payment. When he got his bank statement it showed a check made out for $9,894.73. He suspects someone got ahold of the check and changed the amount. His bank opened an investigation and the Postal Police have been notified.
March 31, 4:21 p.m.: A Watertown woman reported that her credit card had been compromised and used at Walmart. Her credit card company informed her that her card was used on March 25 to purchase a $297.48 vanity makeup dressing table. The item was shipped to a person in Woburn, whose name was not familiar to the woman. Police are investigating.
April 1, 6:20 p.m.: A juvenile boy locked his electric bike to a pole in front of his school, the Star Academy on Mt. Auburn Street. He left it there all day and overnight. When he went back to collect it at 4 p.m. on April 1 it was gone. The black and yellow Swagtron electric bicycle is valued at $600.
April 2, 11 a.m.: Police responded to Edgecliff Road for a stolen package. A woman said that her package from Stitchfix was taken from her home on April 1. It was confirmed delivered by FedEx on April 1, and when she got home at 6 p.m. it was not there. The contents were worth $312.
April 2, 5:30 p.m.: Loss prevention at Best Buy reported a case of shoplifting. The suspect was described as a white male in his late 40s, 5-foot-7-inches tall, wearing a black Nike baseball cap, a black hooded sweatshirt, grey pants, and a black backpack. He came into the store and took a pair of JLab wireless headphones valued at $59.99, and left the building without paying.