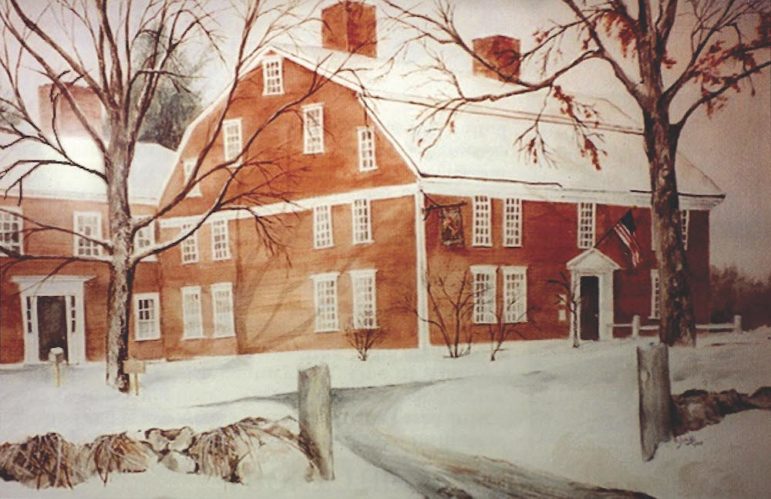 Watertown artist Audrey Jones Childs announced she will be hold two watercolor workshops, a one-day card class and a six-week watercolor painting class.
The workshops will be held at the Beech Street Center/Belmont Council on Aging, 266 Beech St., Belmont, MA 02478. To register call 617-993-2970.
See class descriptions below:
Watercolor Card Workshop
Friday 5/7/22 1:00 PM – 3:00 PM Fee $5.00 plus card stock
Celebrate Spring . Make a watercolor Spring Card for yourself or to give to a loved one. No previous experience is necessary. Some watercolor supplies will be available. If you have your own please bring them. Even if you never have painted before, the steps are easy. Come prepared to have fun. 
Registration fee: $5.00 + $1.00 per card w/ envelope (If possible, bring your own watercolor paint and brushes.)
Watercolor Painting Class
Fridays 5/13/22 – 6/17/22 (six weeks) 1:00 PM – 3:00 PM  Fee: $60.00 
A supply list will be provided ahead of the first class. Students will learn how to use and control their paints effectively. Methods will include using a dry brush, color mixing, techniques, and what effects a paper towel and a porous sponge can create. The class is designed to help the student gain confidence with the medium. Beginners will learn the fundamental techniques of watercolor.
Intermediate students will have new challenges with an emphasis on exploring techniques. Basic drawing skills are recommended, but not required. Students will be responsible for providing their own supplies. 
About the Teacher
Audrey is a well-known watercolor artist whose landscape paintings hang in homes across the country.  She is also known for her watercolor house and graphite pencil pet portraits. Upon graduating from the Art Institute of Boston/Lesley College, she worked for a Boston art company reproducing historical wallpaper, commissioned sculpture reliefs, and detailed signage. Her art teaching experience includes drawing classes at the Middlesex Community College Extension, The Belmont Council on Aging, community youth and adult classes, and private lessons.